Headlining / Rooflining Kit for Land Rover Defender 90 with Sun Visor Covers
RHL90-SW-BLK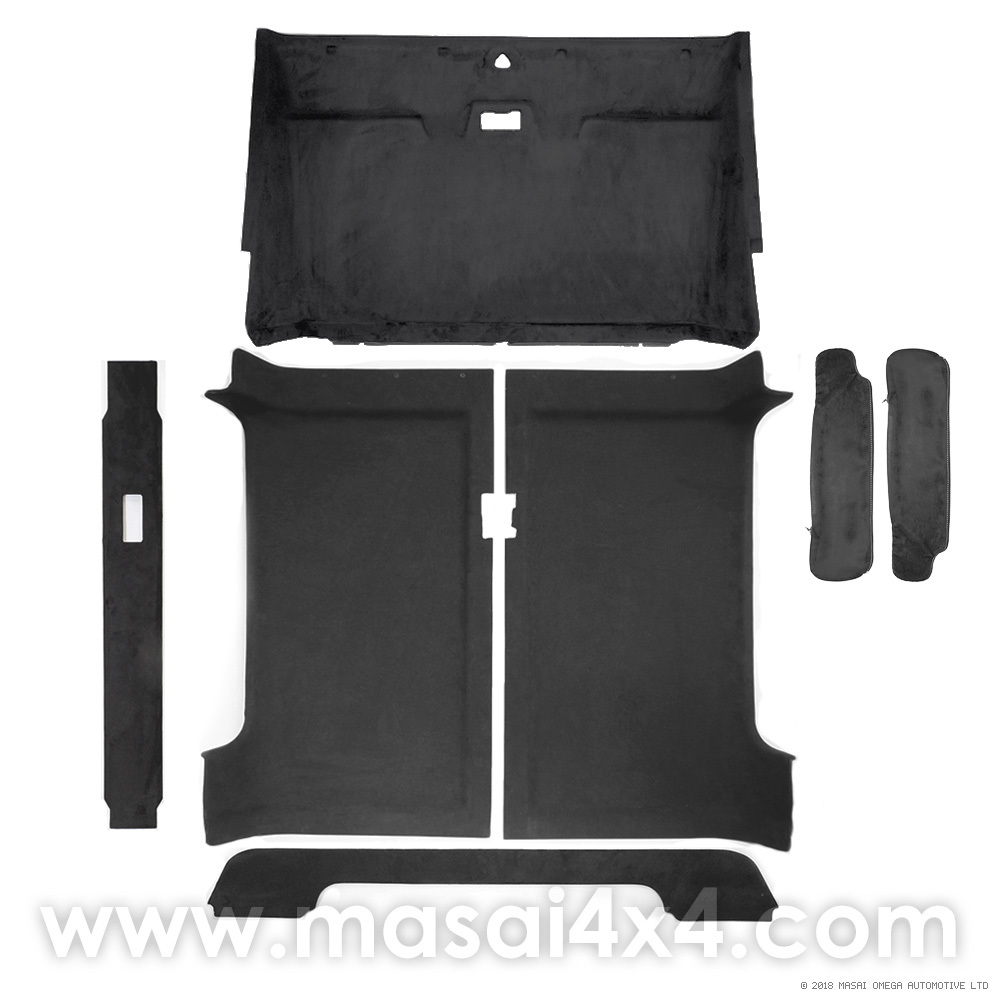 Our Land Rover Defender 90 Roof Lining / Headlining is manufactured by gluing and pressing the lining to the support in one process at high temperature and under pressure making it both luxuriously good looking and hard wearing.
Application:Replace Old Head Lining
Suitable Vehicle:Defender 90 Station Wagon / Hard Top
Sold As:5 Piece Kit + Sun Visor Covers + Fittings
Colour Options (Suede Effect)
Ebony Black Alston (0) Silver Grey (Light Grey) (0) Granite Grey (Dark Grey) COMING SOON! (0)
Add Interior Light & Bracket?