We design and manufacture front and rear lamp guards for Land Rover Defender 90 and 110. They are a high quality Masai® product with zinc plating and black thermoplastic powder coated paint for long life rust protection. Masai Defender Lamp Guards have a hinged design for convenience and bulb access. They are full size to cover the whole of lamp surrounds. Land Rover Defender Lamp Guards supplied in pairs, complete with fitting instructions.
Lamp Guards for NAS Style LED Lights - Land Rover Defender (95mm)
NAS-GUARD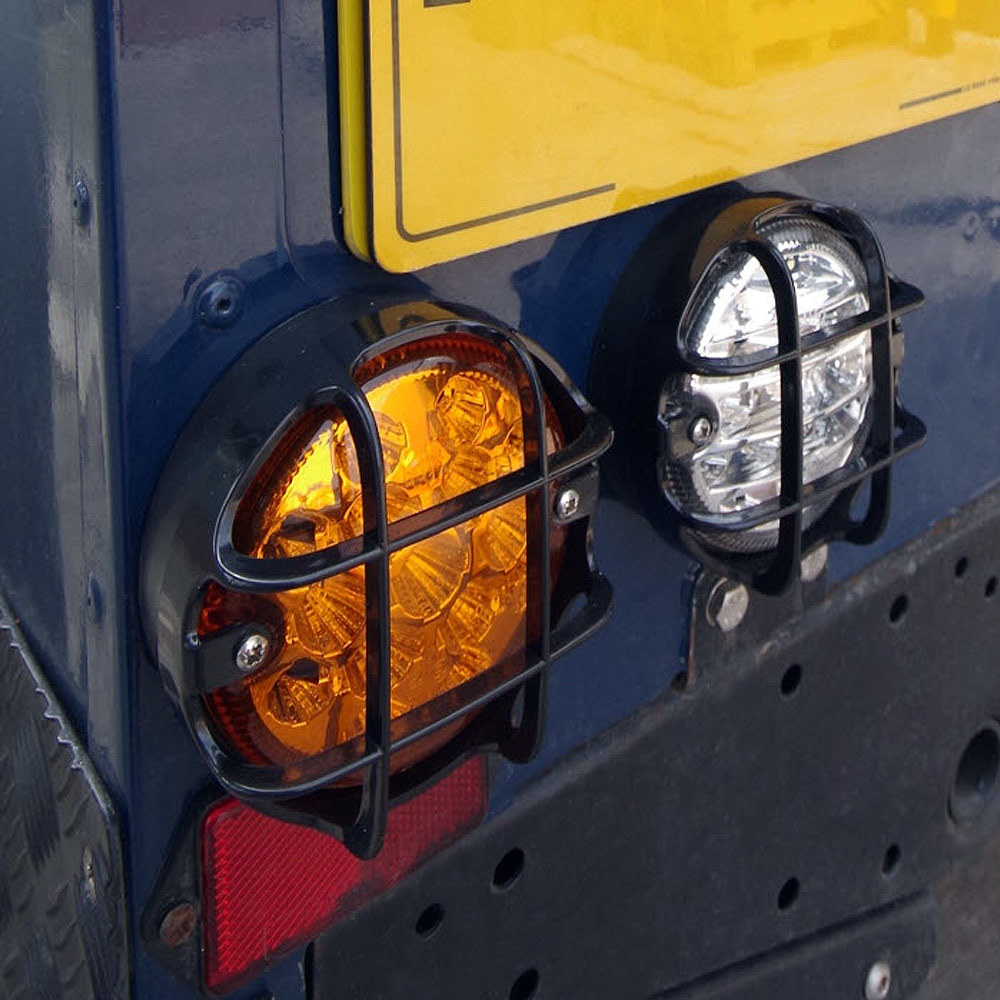 NAS style Lamp Guards for Land Rover Defender (95mm)
Our NAS style light guards are specifically designed to fit around the base of our NAS style brake, side and indicator lights.
Rugged plastic construction.
Use your lights original screws to attach.
Sold as Front Kit 4pcs, Rear Kit 6pcs or Full Kit 10pcs or individually.
.... Download NAS style Rear Lamp Guards Fitting Instructions
Suitable Vehicle:Land Rover Defender
Kit Types
Custom (Change Qty) (0) Full Vehicle (10 Pcs) (0) Front Only (4 Pcs) (0) Rear Only (6 Pcs) (0)