Puma Bonnets for Land Rover Defender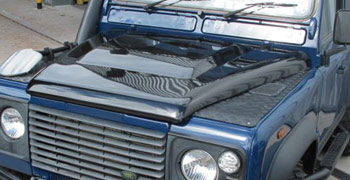 Suitable for all Defenders from 200tdi to Puma models.
We have both genuine OEM Land Rover Puma Bonnets made of aluminium (part number BKA710140), and cheaper aftermarket versions – both standard and reinforced.
The aftermarket version Land Rover Defender Puma Bonnet is made of GRP – Glass Reinforced Plastic with steel fixtures for original fasteners; it is durable and flexible for heavy use. It is light-weight compared to original aluminium Defender bonnets – the net weight is 10KG. Noise transmission is much less than the OEM aluminium version. It will reduce the engine noise.
NOTE : Both types are unfinished – meaning they require some filling, primer and top coats of paint.
Puma Bonnet for Land Rover Defender - Genuine LR (Special Order Item)
Masai-BKA710140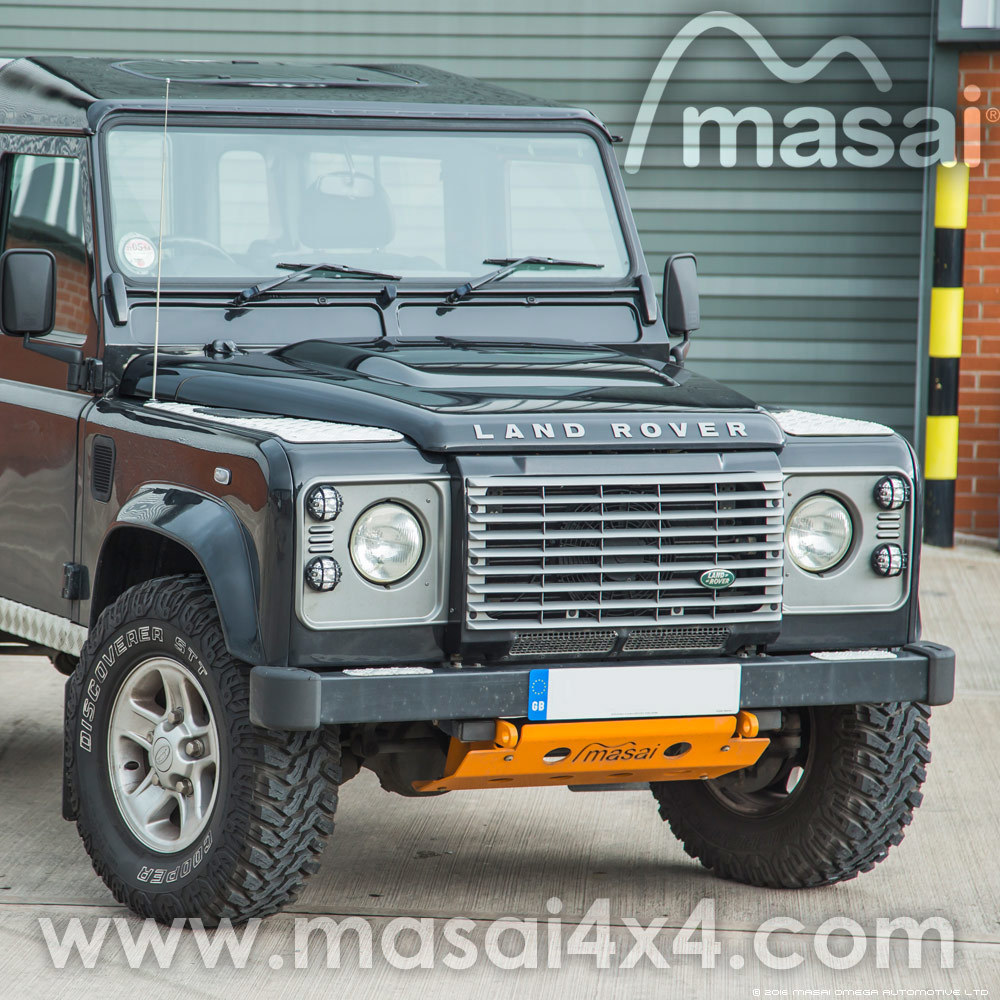 Puma Bonnet for Land Rover Defender
NOTE: This genuine Land Rover bonnet is a special order item, after you order, we will have in stock within 5 working days.
Genuine Land Rover Part - number BKA710140

Suitable for all Defenders from 200TDi to Puma models.
PLEASE NOTE: This OEM Defender Puma bonnet is made of steel with black primer as standard but does require suitable preparation (some filling and priming) and final painting.
200TDI Defender Owners ATTENTION

This coolant tank pointed to above, needs to be moved away from the side of the wings so that it does not impede the movement of the bonnet. We recommend that you use a U-Shaped bracket shown in the photo above to space out the coolant tank so the bonnet can correctly shut.
Extras:
We can also supply these fittings as extras (see thumbnail diagram)
Hinges Kit (genuine Land Rover parts)
Bonnet Decal Kit (genuine Land Rover parts hence the high relative price)
Striker and Hook Kit (not genuine Land Rover parts)
Sold As:SPECIAL ORDER ITEM: 5 WORKING DAYS
Add Hinge Kit
No (0) Yes (55.23)
Add "Land Rover" Decals
No (0) Yes (19)
Add Bonnet Striker and Hook kit
No (0) Yes (21.66)