Side Windows for Land Rover Defender
We manufacture and sell replacement sliding side windows for the Land Rover Defender in pairs – offside and nearside. Clear, green or dark tinted Defender privacy windows. They are standard size replacements – Land Rover part numbers MUC3766 superseded by MWC4734, and MUC3767 superseded by MWC4735, and the kits include a new rubber seal/trim.
We also now sell "double" side sliding windows for the Defender. Two sets of Land Rover catches are fitted to these deluxe double side sliding windows – so the window can be opened from both ends. This NEW type is ideal when travelling with children, extra passengers and pets in the back of your Defender.
KIT - Dark Tint FIXED Side Windows + Quarters & Rear Glass - Defender 200TDi/300TDi, TD5 & PUMA
Masai-LRD-FW-KIT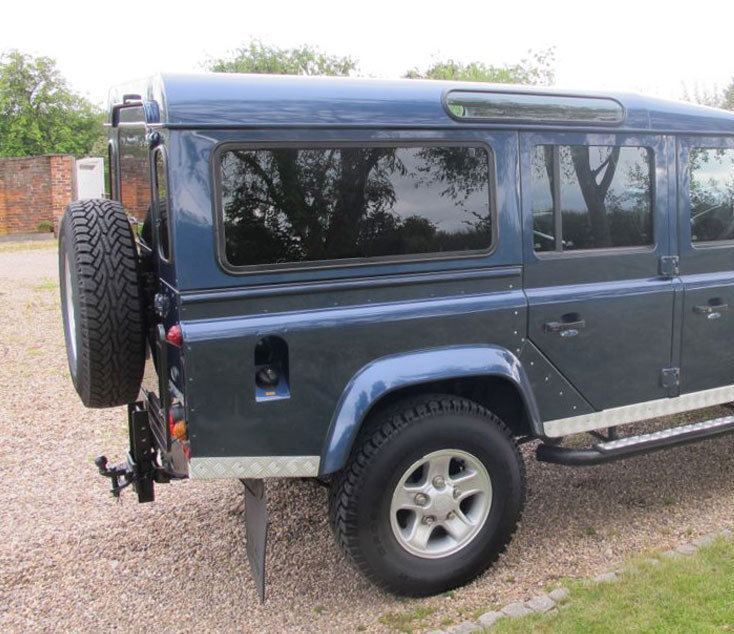 Glass KIT - Dark Tinted FIXED Side Windows + Quarters & Rear for All Defenders Models
Kit includes:
PAIR of dark tinted, FIXED, lockable side windows. 4 mm thick toughened glass. Aluminium frame, black automotive powder-coated paint.
Side window rubber seal trim (approx 6.2m to cover the rivet channels).
Rear door glass - heated with dark tint 5 mm thick toughened glass.
PAIR of tinted quarter lights - 4 mm thick toughened glass.
IMPORTANT NOTE: We have two variants of the dark rear side windows - to fit side window apertures with 70mm radius bottom corners (for most post-2004/5 Defenders and Puma/Tdci Defenders), and also 50mm radius bottom corners (pre-2004/5 200/300 Tdi and Td5 Defenders). Please specify your Defender year and model above in as much detail as possible so we can select the right glass for you.
There is also two versions of rear door glass, please tell us if your rear door glass is sealed in with a rubber seal or bonded on the inside of the door.

If your Defender is a hardtop and does not currently have rear side windows you will need to purchase our template and either of our 50mm or 70mm side windows can be fitted irrespective of the year of your vehicle.
Features
Standard size replacements.
High quality Masai product.
Toughened (tempered) safety glass E43R – 00320 DOT6. European Commission Directive 2001/92/EC, Regulation No 43 of the UN/ECE. DOT6 US motor vehicle specification.
70% no light transmission high quality factory-prepared dark tint – NOT an attached film which can be scratched or peeled off. Appears as grey with a hint of green.
Heat reflecting coating, glare reduction glass.
Equivalent and compatible with Land Rover part numbers:
MUC3766 (50mm) superseded by MWC4734 (70mm).
MUC3767 (50mm) superseded by MWC4735 (70mm).
Options
With or without paper template - needed if you are converting a hard top/panel van.
Replacement Rivets and Sealant.
Quarter light seals - outer fitting seal and inner locking seal.
Fitting Instructions
Download Masai Defender side windows Fitting Instructions.
Please Note: Carefully remove the rear door glass without damaging the rubber seal - as you will need to re-use the rubber. Carefully remove brake light and brackets from old rear door glass as you will need to glue to new glass.
We also supply tinted glass for the middle row doors for a 110 defender, see below.
Suitable Vehicle:Defender 200TDi/300TDi, TD5 and PUMA
Sold As:FIXED Kit (Side Windows, Quarters and Rear Door)
Colour:Factory Dark Tinted (70%)
Defender Year & Model (E.G 1998, Defender 90 SW)
Add Template to cut Apertures?
Yes, I have a Hard Top Defender (10.42)
Add Fittings?
Rivets (50x) (5.5) Sealant (U.K ONLY) (7) Quarter Glass Seals (16.67) Rear Door Glass Seals (Post 02') (30)
Add studs to fit high-level brake light?
Yes (8.33)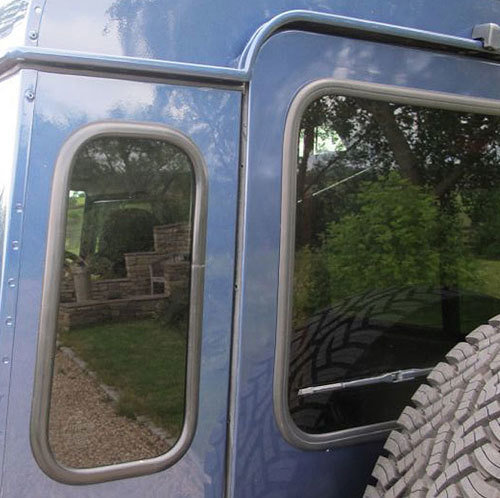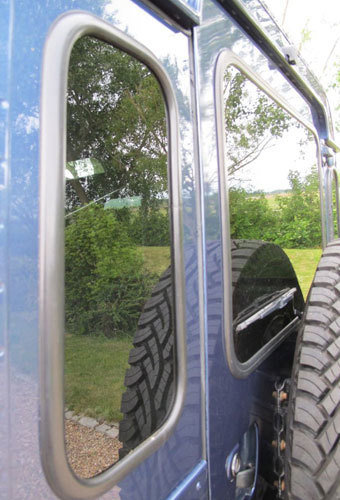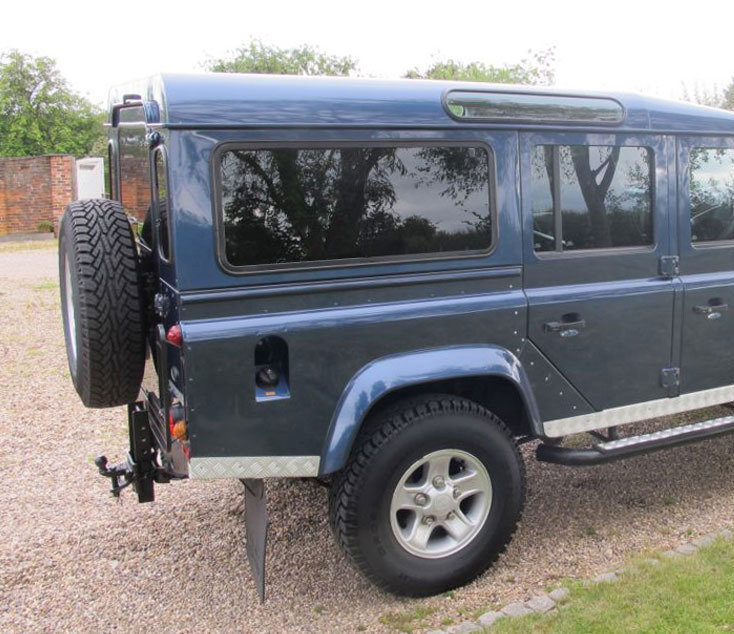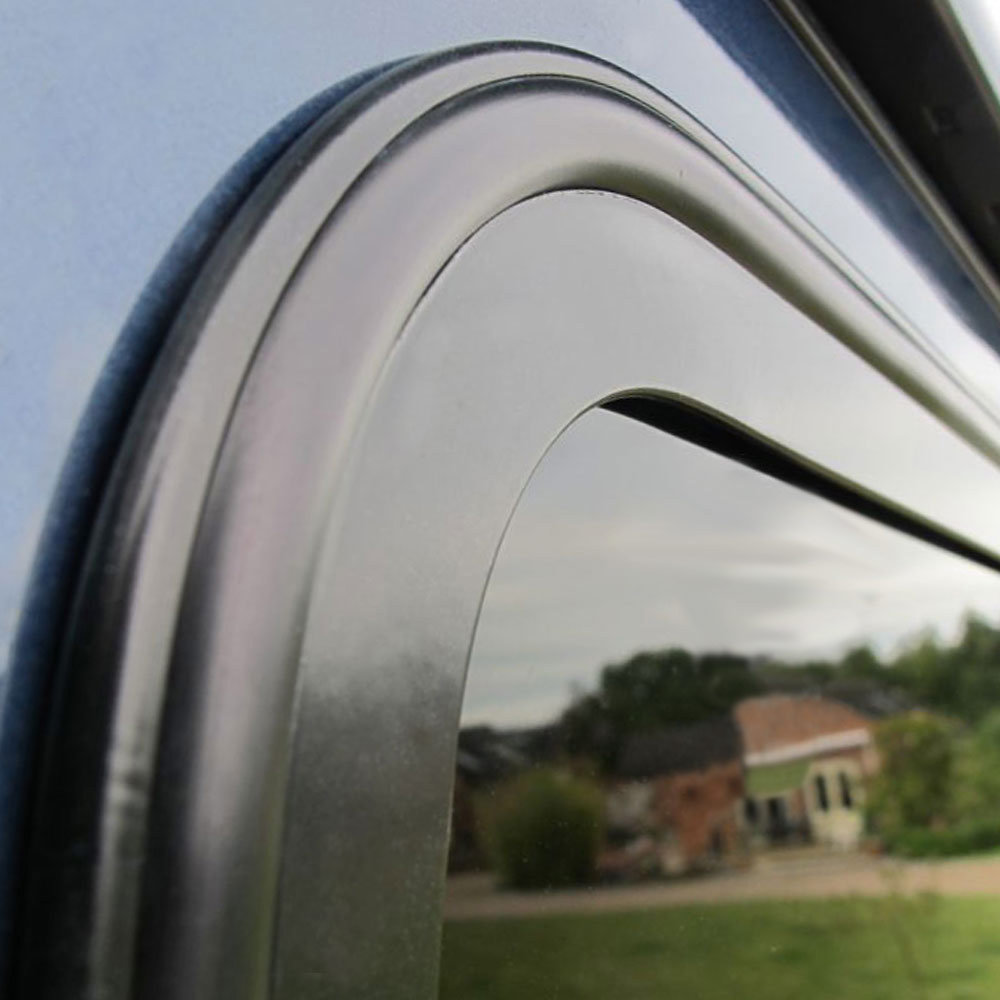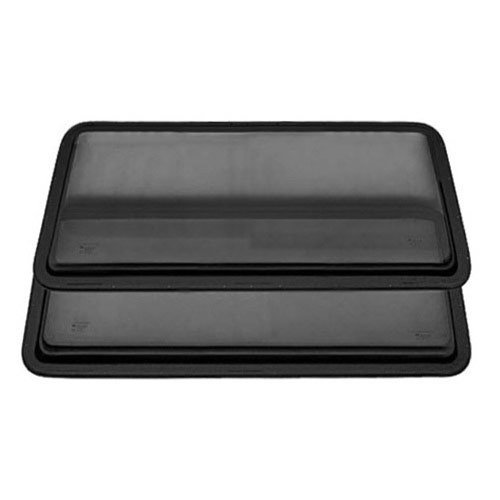 Our Defender windows have been designed as replacements for the Land Rover Defender 90 and 110 and may fit other models – just call to discuss. They are easy to fit if you know a bit about DIY, you will need a drill and a rivet gun. A template is available as an optional extra. The size of the aperture needed is 1057mm x 427mm – which is the Land Rover standard size for Defender rear side windows. Fitting service also available – just call.
We manufacture to original Land Rover quality using original shape Land Rover aluminium profile and locks/catches. Our windows are made using E43R toughened safety glass – Omega Automotive has been manufacturing automotive safety glass and many other vehicle parts for many decades and supplies all around the World to various automotive firms.
Many old windows rattle, leak and are draughty – our replacement land rover defender windows will solve that – in addition if you order the tinted versions you will be reducing glare and reflecting some of the heat on a hot day. The tint is factory-prepared – the glass is actually tinted and not a stuck on film which can peel off – film is not simple to apply in any case as the glass has to be removed.