Tinted Double Side Windows for Land Rover Defender 90 & 110 hard top / panel van
LRD-DBSW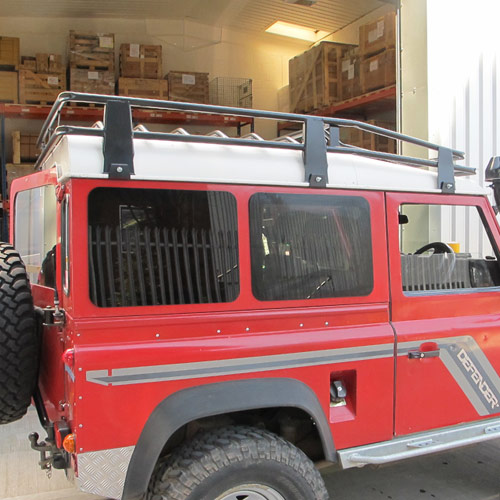 Masai Tinted Double Side Windows for Land Rover Defender 90 and 110 hard tops / panel vans.
Silicone bonded, 70% dark privacy tinted windows
Sold as a set of four with fitting kit
Innovative and exclusive to Masai
70% no-light transmission factory prepared privacy tint
E43R approved 4mm toughened safety glass
European Commission Directive 2001/92/EC, regulation No. 43 of the UN/ECE.
Reflects heat and reduces glare
Premium build quality
Polished edges
Leak proof, draft proof
Kit includes primer, a special silicone adhesive and template for cutting out the opening
Silicone adhesive heat tolerance is minus 40 to plus 90 degrees C
DIY fitting - in 2 -3 hours
Fitting Service available - just call us
Should be able to be fitted to any hard top / panel sided van - just call and we can discuss
Recommended optional extra - Black polymer window sealant to add a neat finishing touch to the edge of the glass, and fill any gaps.
Fitting instructions - We have written a 7 page ..... blind spot window fitting instructions sheet with photos. You can view it online, download and print.
Add Black Sealant
No (0) Yes (10)