Steering Guard for Land Rover Discovery 1 (6mm thick steel)
LRDISC1-SG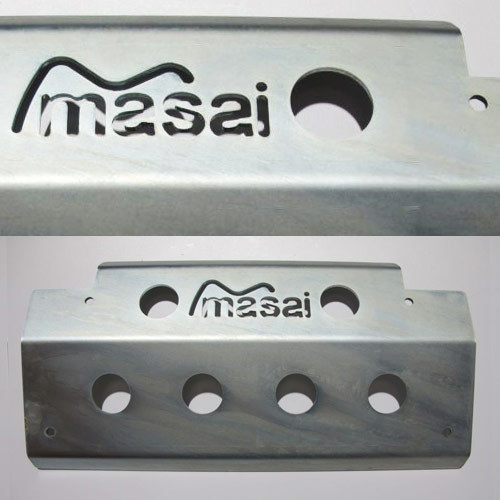 Steering Guard for Land Rover Discovery 1 (6mm thick steel)
A Steering guard protects from rock, tree root and stump damage, etc.
Fits a standard Land Rover Discovery 1.
Heavy duty 6mm thick mild steel with zinc plating.
Side brackets are also 6 mm thick with 10 mm thick towing eyelets welded onto the brackets to provide extra strength.
This Discovery 1 Steering Guard is very easy to fit, it bolts onto the chassis.
The kit includes nuts, bolts and washers fitting kit (stainless steel), BUT NOT Shackles.
Standard finish is zinc plating but can easily also be spray painted prior to fitting.
NOTE: Shackles are NOT included!
OPTIONAL EXTRA:
High quality colour matching paint service - call or email us to let us know which colour you require.
Download Fitting Instructions HERE >>>
Application:Protect Underside of Discovery
Suitable Vehicle:Land Rover Discovery 1
Colour:Unpainted Steel (Zinc Plated)
Paint Option
Standard Zinc Plated (0) Zinc Plated + Black Painted (0) Zinc Plated + Silver Painted (0) Zinc Plated + Orange Painted (0) Zinc Plated + Silver Painted (Chrome Effect) (0)