Wheel Step - fits most 4x4 vehicles and tyres
OM7633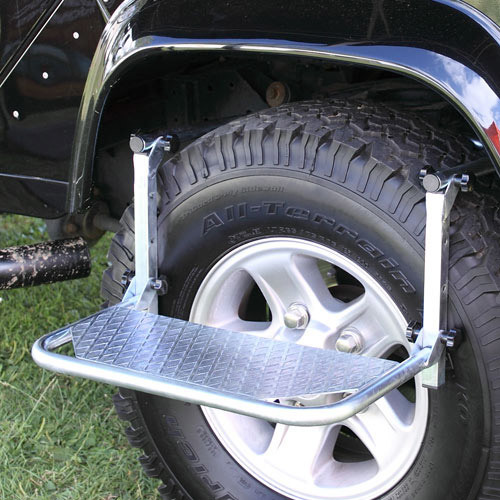 Wheel Step - fits most 4x4 vehicles and tyres
A high quality Masai® product.
The Masai Wheel Step is great for gaining easier access to your roof rack, to the engine, and you can use it as a viewing platform and a seat.
High strength steel construction.
Non-slip chequer plate.
3-stage height adjustment.
Convenient folding design.
Fits most 4x4 tyres.
High quality silver paint with zinc under coating.
Maximum weight 150kg.