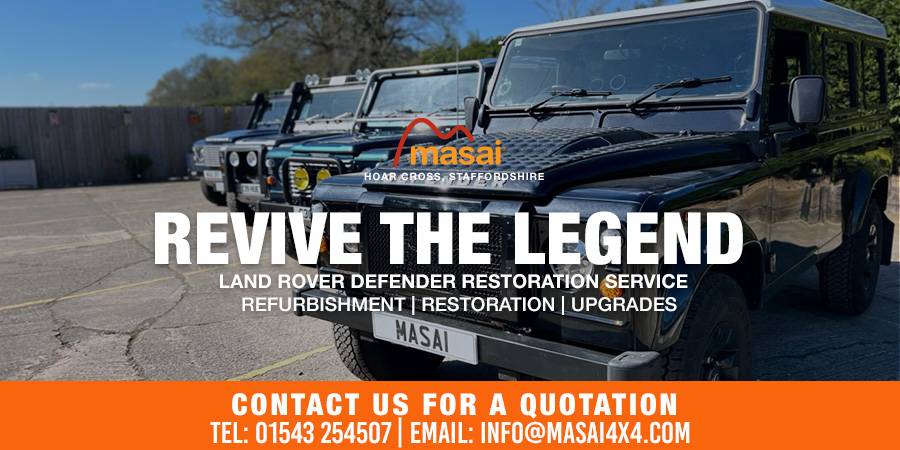 Ferzan_Fitting_Banner_Image

Land Rover Defender Headlinings
We take pride in offering high-quality Defender Headlinings/Roof Linings that are both stylish and hard-wearing. Manufactured to the approved Land Rover specification our Headlinings are crafted using high-quality fibreglass which provides additional rigidity to prevent the sagging that you may get with the factory fitted headlining product. We have created a headlining with a luxurious finish that will stand the test of time.
Our Headlinings come in nine beautiful colors, each featuring a plush suede-like finish that adds an extra touch of style to your Defender. We currently offer Headlinings for the Defender 90, Defender 110, and Defender 110 Crew Cab, the Defender 90 Single Truck Cab.
Our Headlining kits come complete with fir tree clips for easy fitting. These clips are pushed through the holes in the linings into the existing holes in the roof, making installation a breeze.
But that's not all - we also offer a range of optional extras to further customize your Defender's interior. For example, we offer an interior light and assembly that fits neatly into the hole cut out in the middle of the Headlining. Installing this light not only adds extra functionality to your vehicle but can also help to reduce sag in the middle section of the Headlining.
We also sell grab handles that fit neatly above the rear door, with the handles themselves placed inside the Headlining. These handles are not only a convenient addition to your Defender but also add an extra layer of safety for your passengers.
---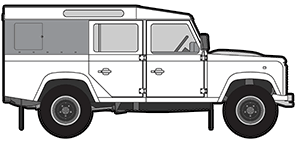 Land Rover Defender Accessories, Upgrades, and Parts
Welcome to the Masai® eStore (www.masai4x4.com). We design and manufacture a wide range of high-quality vehicle upgrades, enhancement accessories and parts for the Land Rover Defender, 90, 110 and 130, particularly glass and windows; but have a look around our website – we also have Defender roof racks, spare wheel carriers, seat covers, side steps, rear steps, lamp guards, Tree Sliders, Winch Bumpers, and LED lights etc.
One of our flagship products is our own-design Masai® Bonded Tinted Panoramic Windows for the Land Rover Defender 90, 110 and 110 2-Door. The dark-tinted toughened glass side panel windows increase your Defender's privacy, security and value! As featured on exclusive Nene Overland Defender Icons.
Vehicle Lights – LED, Driving Lights and Headlights
We have a large range of premium-quality Driving Lights, Work Lights and Spot Lights. Some are modern low-power-consumption LED Lights, and others are high-luminosity Xenon HID vehicle lights. All lights are harsh environment compliant to IP65 or IP67. Rugged waterproof diecast aluminium housings (some ABS), spot beam and flood beam, various wattages from 15 to 150 and a wide voltage range from 9v to 32v. We also sell NAS LED lights for Land Rover Defenders, clear, coloured and smoked sets for all post 1983 90 and 110, include plinths, E marked (EU approved) and SAE approved. They provide increased visibility (brighter than standard bulbs) and they enhance and modernise the look of your Defender, easy to fit DIY.