Enhancing Land Rover Defender Interior Ergonomics with the Masai Complete Seat Refurbishment Service
As any Land Rover Defender owner knows, these vehicles are built to withstand rigorous conditions and demanding usage. However, the resilience of these off-road vehicles does not render them immune to interior degradation, particularly noticeable in the seating. Over time, Defender seat frames can develop structural weaknesses, leading to creaking, while the cover materials are susceptible to tearing or cracking. Furthermore, the polyurethane foam used for cushioning can lose its original density and resilience, impacting the comfort of the seating.
While it may seem that these issues are minor when compared to considerations such as engine performance or chassis integrity, seating ergonomics play a significant role in the overall driving experience. Whether traversing challenging off-road terrains or undertaking urban journeys, driver and passenger comfort are paramount. When the seats begin to show signs of wear, it can compromise not only the vehicle's comfort but also its characteristic interior aesthetics.
Approximately five years ago, Masai4x4 developed a range of replacement Land Rover Defender seat covers designed to revitalise the front row, 2nd row or bench seats of your Defender. These seat covers were specifically designed for TD5, 200TDI, 300TDI and Puma seats, offering an efficient solution for aesthetic wear and tear. However, in cases where the degradation extends beyond the surface, a comprehensive solution is required.
Enter the Masai Complete Seat Refurbishment Service. This service encompasses a range of restorative procedures designed to comprehensively refurbish your Land Rover Defender seats. With a focus on expediency, our technicians guarantee a 5-day** turnaround, ensuring minimal disruption to your vehicle usage.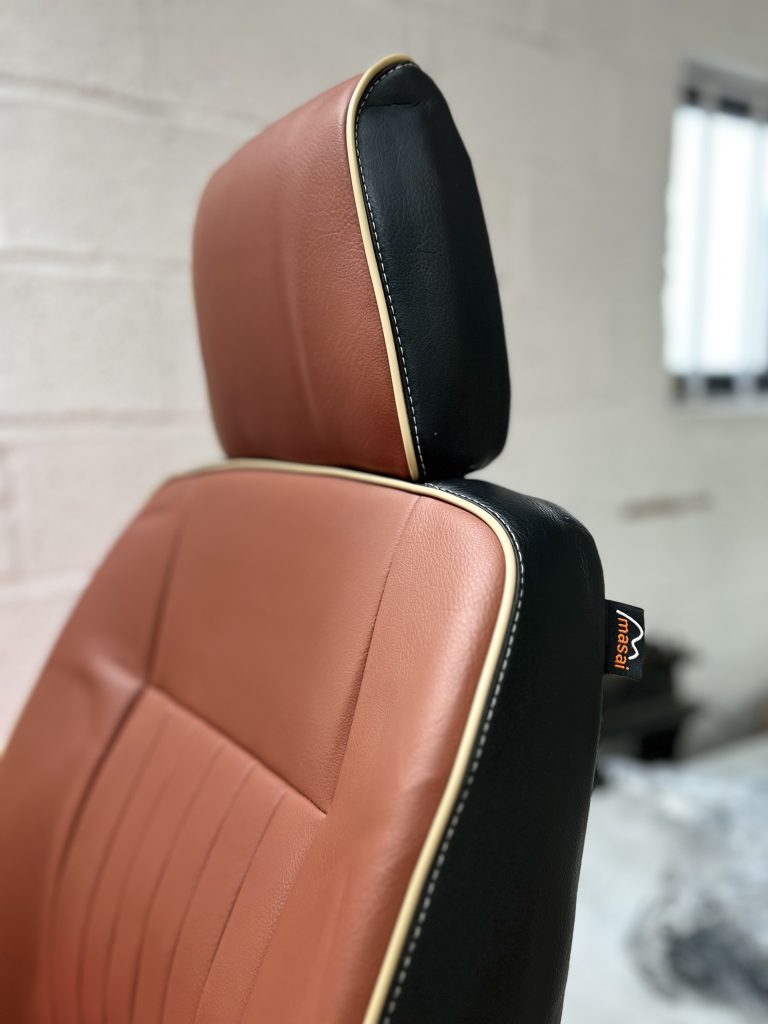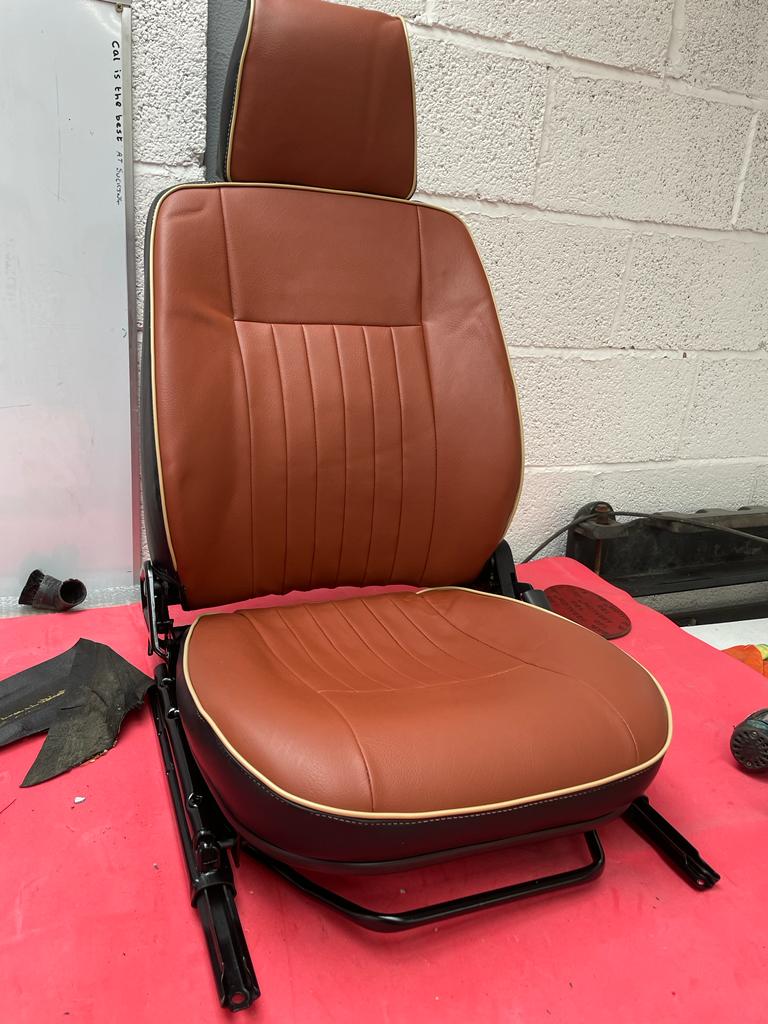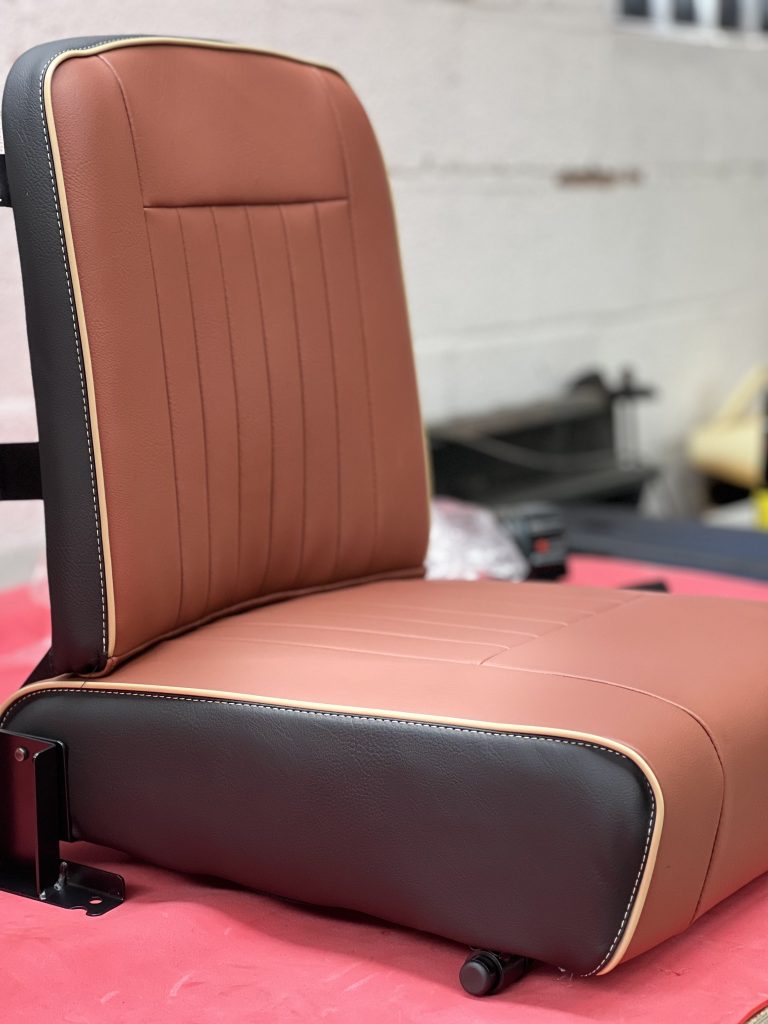 The Masai Complete Seat Refurbishment Service offers the following:
Collection of your existing seats
Seat frame restoration and repair, addressing structural weakness and restoring frame integrity
Replacement of seat foams, utilising high-quality polyurethane materials to restore cushion density and resilience
Fitting of replacement seat covers, tailored to the specific seat configuration
Optional replacement of heated seat pads
Delivery of the refurbished seats back to the client.
Additionally, our technicians can facilitate the installation of the refurbished seats into your vehicle, if required.
As this is a bespoke service, costs are contingent on the selected options. The indicative costs for a pair of Land Rover Defender front seats are:
Collection and Delivery to Mainland UK: £100.00*
Seat Frame Restoration and Repair: £150.00*
Replacement of Seat Covers (Fitting & Materials): £300.00*
Seat Foam Replacement (Fitting & Materials): £160.00*
Heated Seat Pads with Relay & Switches: £125.00*
(* All prices exclude VAT)
The Masai Defender Seat Refurbishment Service provides a comprehensive solution for restoring the ergonomic and aesthetic integrity of your Land Rover Defender seats. Contact us now to discuss your requirements.
**5-day turnaround is from the date of receipt of the seats to despatch