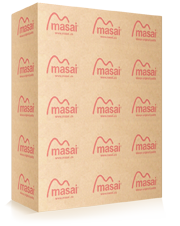 We can deliver to any country
Shipping charges are an additional cost and are automatically calculated by weight and volume.
Our shopping cart will automatically work out a total shipping (inc packaging) cost for most countries AFTER you have entered your full and accurate delivery address.
Most of our products are heavy and unfortunately this means they are relatively expensive to ship around the world.
If our shopping cart is NOT providing you with a shipping price (only saying "Sorry, we do not deliver to this location") – please email or telephone us for a delivery quote +44(0)1543-254-507
You can order online and select the "Collection" option if you want to collect your order yourself from our Lichfield,  Staffordshire depot. (UK ONLY)
We generally dispatch within 1-2 working days after your payment has been verified, if your items are all in stock.
Delivery is by courier, which someone will need to sign for – and once goods are despatched typically take 1–3 days in the UK, and 2–6 extra days if delivery is outside the UK.
We will call or email you if an item is likely to take longer.
If delivery is outside the UK – see Customs Duties section below.
VAT / Sales Tax
If delivery is to any address OUTSIDE of the United Kingdom, then VAT will be NOT charged by us for your orders. You need to fill out your country and post code/zip code for the system to decide if you are going to be charged VAT. The website can also detect your location via IP and show you appropriate product pricing that way.
Customs Duties (All Countries outside the UK)
We supply commercial invoices to our couriers (FedEx/DHL etc) and the receiver of the goods is liable for your own countries VAT % and also import duties on your orders value. It is payable to the courier company or customs office in the receiver's country. We have no way of knowing what the duty amount will be. You need to check with our country's customs authority.
You need to pay the VAT/Tax and customs duties, before you can receive your packages. If you do not pay the duties, the package may be returned to us and you are not entitled to a refund.
See the different VAT rates for each country in the EU:
| | |
| --- | --- |
| Country | Import VAT rate |
| Austria | 20% |
| Belgium | 21% |
| Bulgaria | 20% |
| Croatia | 25% |
| Cyprus | 19% |
| Czech Republic | 21% |
| Denmark | 25% |
| Estonia | 20% |
| Finland | 24% |
| France | 20% |
| Germany | 19% |
| Greece | 24% |
| Hungary | 27% |
| Iceland | 24% |
| Ireland | 23% |
| Italy | 22% |
| Latvia | 21% |
| Lithuania | 21% |
| Luxembourg | 17% |
| Malta | 18% |
| Netherlands | 21% |
| Norway | 25% |
| Poland | 23% |
| Portugal | 23% |
| Romania | 19% |
| Slovak Republic | 20% |
| Slovenia | 22% |
| Spain | 21% |
| Sweden | 25% |
| Switzerland | 8% |
| Turkey | 18% |
| United Kingdom | 20% |
Payments
You can pay with any major debit or credit card using our payment gateway provider Stripe. Alternatively we also offer PayPal, whether you have an account with them or not. We also provide a 'Spread Payment Over 3 Months' service using Klarna, PayPal also offers this service when you login to your PayPal account.
OR you can pay over the telephone, or submit a purchase order via email – we will call you to arrange payment.
If outside the UK – PayPal, your bank or credit card company will convert the GBP£ price to your local currency at their exchange rate, we have no control over this.
See our terms and conditions page for information about order changes, returns, cancellation rights, refunds and defective items.
Payment Security
We take security very seriously, which is why we have chosen to use online credit and debit card processing facilities provided by secure gateway payment service providers. It is now known that internet transactions through systems such as PayPal are inherently more secure than other methods of making purchases in "card holder not present" situations such as telesales, or when giving a card to a waiter in a restaurant. Your online purchase from us will take place in real time, and we will never see your credit card details, and are not saved on our website, ecommerce system or anything else. You can have confidence that our online purchasing facilities are secure and safe to use.
Order Changes, Returns, Cancellations, Refunds and Defective items

See our Terms and Conditions page