Office Address:
Masai – Land Rover Accessories
Primary Works, Thorney Lanes, Hoar Cross,
Burton On Trent, Staffordshire,
DE13 8QT
United Kingdom
Office Opening Hours:
Monday – Friday: 9:00am – 5:30pm
Saturday & Sunday: CLOSED
Contact Form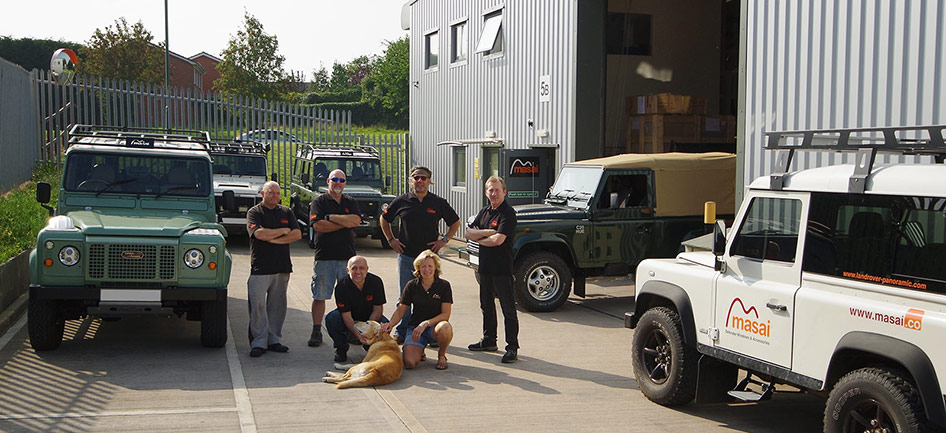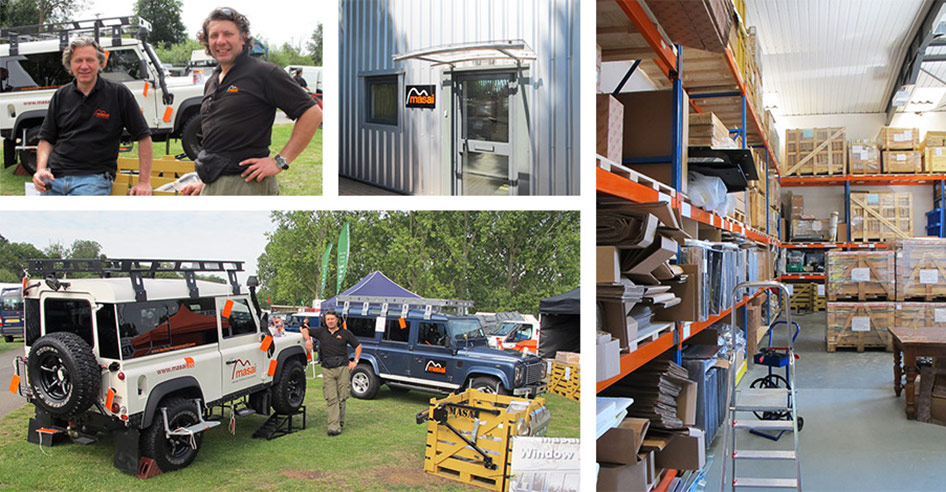 Automotive Engineering since 1953
Masai® is an exclusive range of high quality vehicle enhancement accessories and parts – mainly for the iconic Land Rover Defender 90 and 110. One of our flagship product ranges is our own-design Panoramic Tinted Windows for the Land Rover Defender, 90 and 110. Unique edge-to-edge tinted toughened glass delivers a beautiful, minimalist appeal. Looks and performance all in one – modern, sleek and rugged.
In fact, automotive glass, particularly bonded windows are one of our specialities, as well as Land Rover windows we also produce a range of windows and roof hatches for Horseboxes, Vans, Minibuses and Coaches.
Masai is a retail brand name of our design and manufacturing company Omega Automotive Ltd. Since 1953 a passion for automotive engineering has flowed through 3 generations of the Kuman family.
Omega Automotive are specialists in Glass, Metal Fabrication, Instrumentation, Suspension, Rubber, Cooling and Lighting – and manufacture and supply to many automotive companies around the world.
We have facilities in two of Europe's long established centres of automotive engineering, Istanbul Turkey (manufacturing) and Hoar Cross, Staffordshire UK (global distribution).
"From a family tradition going back to 1953 you can be assured our designs, materials and engineering are of the highest standards – built to last and always original quality." Ferzan Kuman, Director.