Below are some price reductions ranging between 10% and 25% off! Enjoy until 25th November, a great time to order before Christmas! We will be adding deals progressively over the week, so keep your eyes peeled!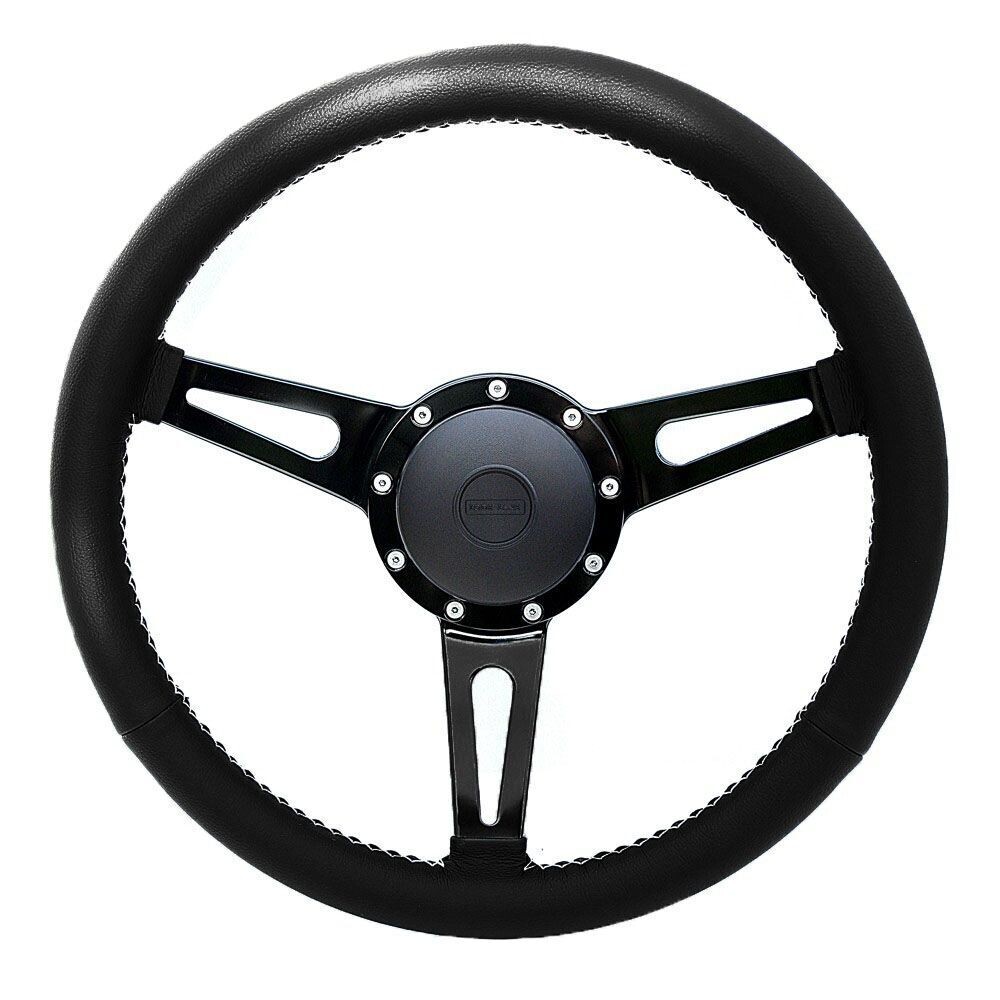 Williams Steering Wheel 15" & Slim Boss Kit - Leather - Defender - 48 Spline (Black)
SKU MA05-WMSW-BLK
Product Details
Williams Steering Wheel 15" & Slim Boss Kit - Leather - Defender - 48 Spline (Black)
The Williams is a spoked leather wheel with timeless design and enhances the interior of any Defender.
These beautiful 15" wheels certainly enhance any Land Rover interior with only top quality materials using the very best leather complemented with beautiful hand stitching by true craftsmanship.
Designed for the sole purpose of improved driver comfort with increased dial view and easier operation of column stalks. Machined from solid billet T6082 Aluminum and anodised in a satin black finish.
Please Note: This steering wheel is not TÜV approved and therefore cannot be used in Germany.
High grade Solid Billet T6082 aluminium
Comes with slimline boss and fixings kit.
Available in 48 splines for all years Defenders (36 Spline boss also available on request)
Improved driving position
Comprehensive installation guide provided
Easy fitting
Available with 48 spline boss only. We can order in 36 spline bosses in on request.
Land Rover were very inconsistent in their use of 36 & 48 spline steering columns. We recommend removing the steering wheel and counting the splines for guaranteed fitment. The below is for guidance only:
48 spline bosses were used on Defenders from 1993- 1998 or base spec vehicles from 1998-2008 and any Defenders from 2008 onwards. 48 spline boss will NOT fit County specification and all XS specification vehicles from 1998 to 2007. Will also NOT fit earlier Defenders from launch date up to 1993 regardless of interior spec.
Save this product for later