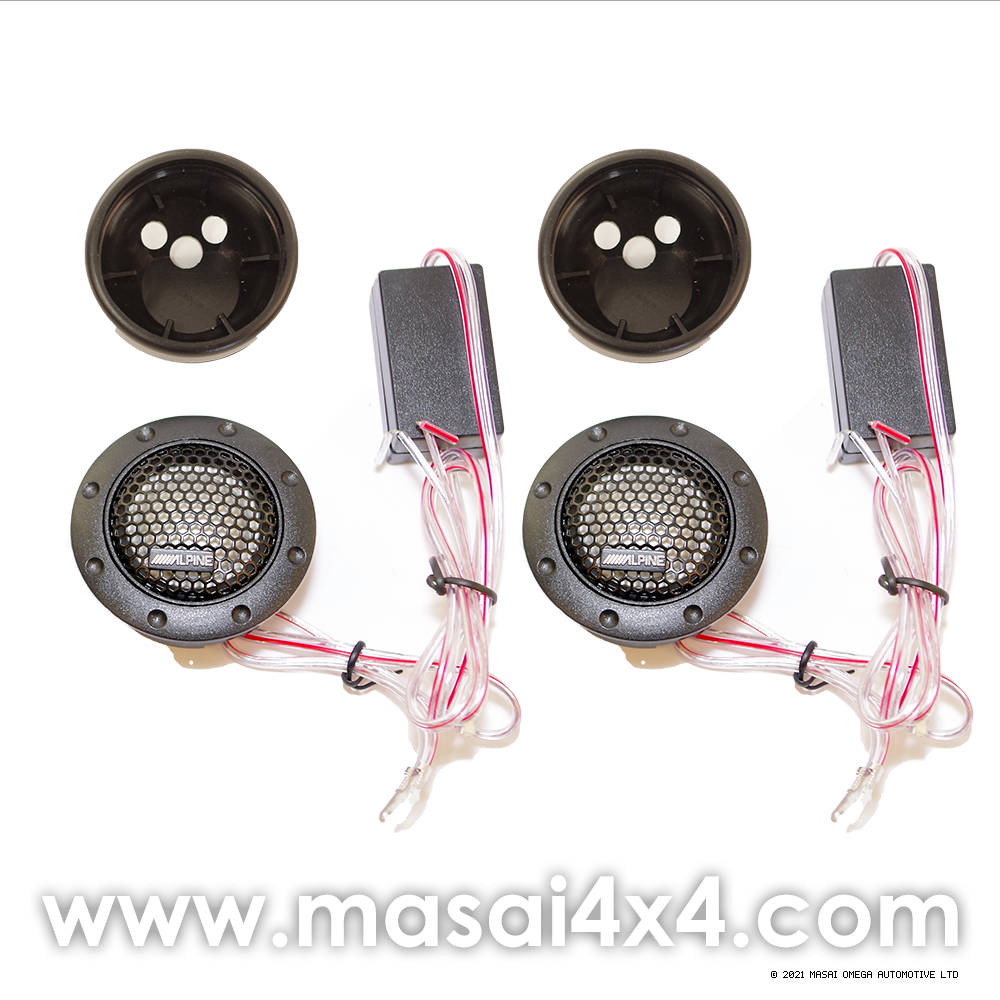 Pair of Alpine Balanced Dome Tweeter Speakers
SKU MA-ALPINE-TWEETER-DOME
Product Details
Pair of Alpine Balanced Dome Tweeter Speakers

These dash-domed tweeter speakers from Alpine provide enhanced audio performance for high frequency sounds and will really improve the sound of vocals of your music in your Defender.
Suitable for many applications, these speakers can be mounted on the dashboard, flush-mounted into the dashboard or mounted within the headlining.
Easy to fit, these plug and play speakers will fit direct into front speaker outputs and includes the inline crossover. These speakers can directly be used to replace the factory-fitted tweeters on later models, speaker mounting pods are included for on-dashboard mounting.

The angle of the speaker can be adjusted to your preference, this is especially useful due to the directional nature of high-frequency sound.
Specification:
Speaker
25mm (lin) Soft Dome Type
6g (0.21 oz) Magnet
Peak Power

180 Watts
Frequency Response

4000 Hz ~ 26,000 Hz
Sensitivity
90 db/W at 1m
Impedence
4 Ohms

Net Weight

80g(0.2lb)/ Pair

Save this product for later