Vehicle Sun Roof / Wide Opening Roof Window / Vent / Shooting Hatch / Deck Hatch – use where increased access, light and ventilation is needed but not at the expense of security.
Our vehicle Roof windows feature E43 Toughened Glass with Aluminium Frame, they are Wide Opening with Gas Struts and Lock, 70% No-light transmission dark tint. Although designed for the roof of vehicles they can also be fitted as a Side Window, but you will need to carefully drill small drain holes into the bottom of the aluminium frame to discharge water.
Roof Hatch (Vent/Window) - (530 x 530 / 970 x 530)
RH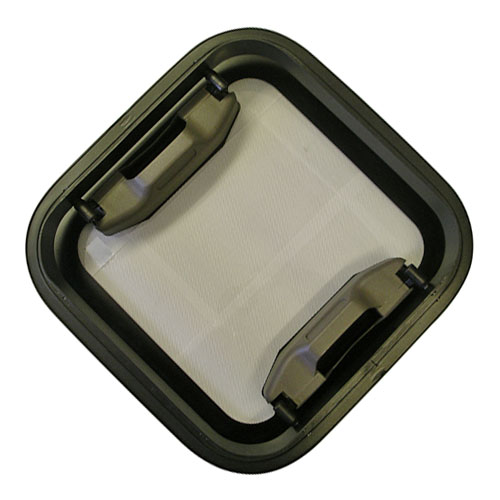 Toughened Glass and Aluminium Roof Hatch / Roof Vent / Roof Light - (530x530 / 970x530)
Roof Hatch designed for 4x4, horse boxes, mobile exhibition trailer, campervan, motor home, coach, lorry, bus or any vehicle, porta-cabin, enclosure, etc - where increased light and ventilation is needed but not at the expense of security. Horsebox roof hatch / vent, trailer roof hatch, coach roof hatch light window, motor home roof light.
Black powder coated aluminium frame.
Screen printed with dot fading to reduce sun light glare and reduce heat.
E43 4mm toughened glass.
Injection moulded handles.
Provides ventilation gap back, front or both - by way of a sprung scissor mechanism.
When closed, the spring mechanism ensures the Roof Vent is fully sealed against the weather.
Available in 530x530mm and 970x530mm variants.
Size
970x530mm (0) 530x530mm (0)