Electrical components for Land Rover Defender. Lights, wiring and other electrical components for Land Rover Defenders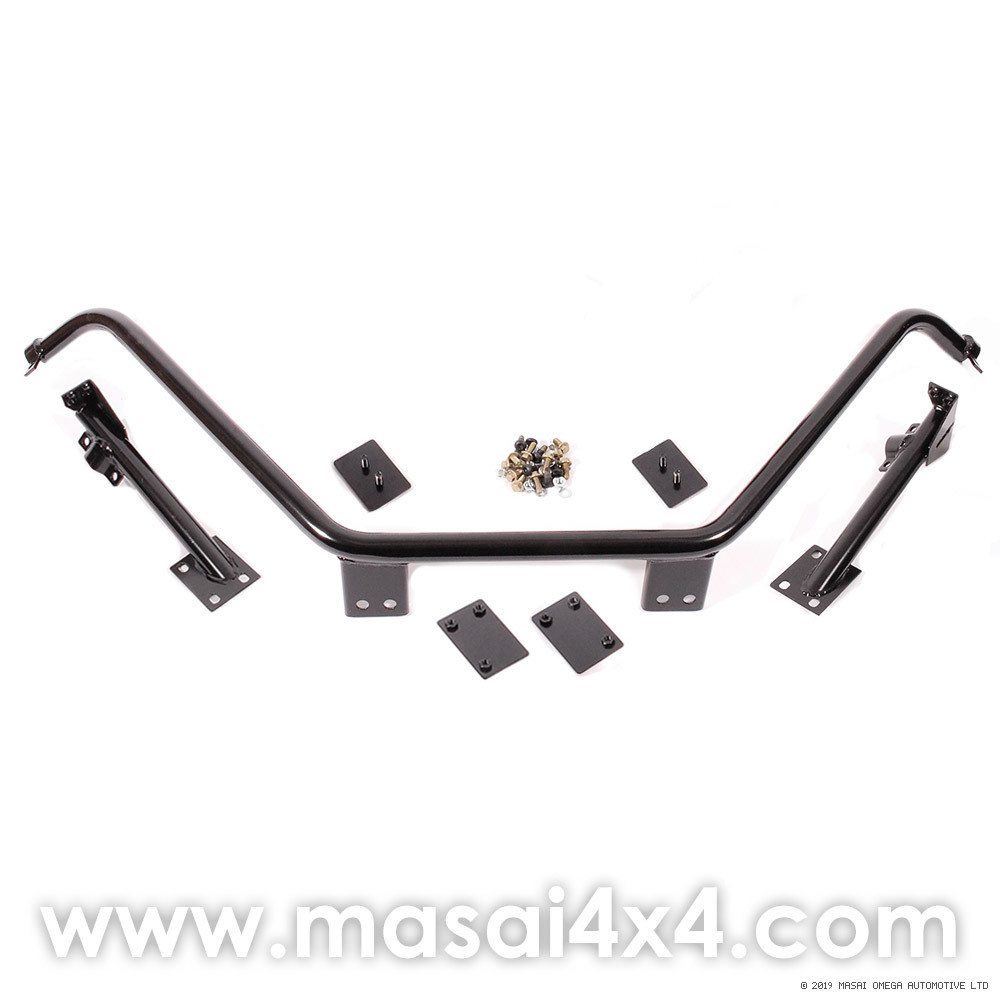 Bulkhead Removal Kit for Land Rover Defender (Tubular)
SKU MA021810
Product Details
Bulkhead Removal Bar Kit for Land Rover Defender (Tubular)
This bulkhead removal bar kit is installed to allow for more leg room and better seat adjustment for your Defender. The Bulkhead bars allow for your seats to recline more and travel on the seat base which results in giving you a better seating position and extra space in the front foot wells.
Access to the rear defender is also improved with the removal of the solid bulk head whilst providing rigidity to your vehicle. It is black power coated and all fitting instructions are included.
Ideal for taller drivers (6ft +) and for a more practical and comfortable driving position!
The Bulkhead Bar Removal Kit is equivalent to STC4589 and suitable for all Defender's 90 and 110 models.
Save this product for later