Electrical components for Land Rover Defender. Lights, wiring and other electrical components for Land Rover Defenders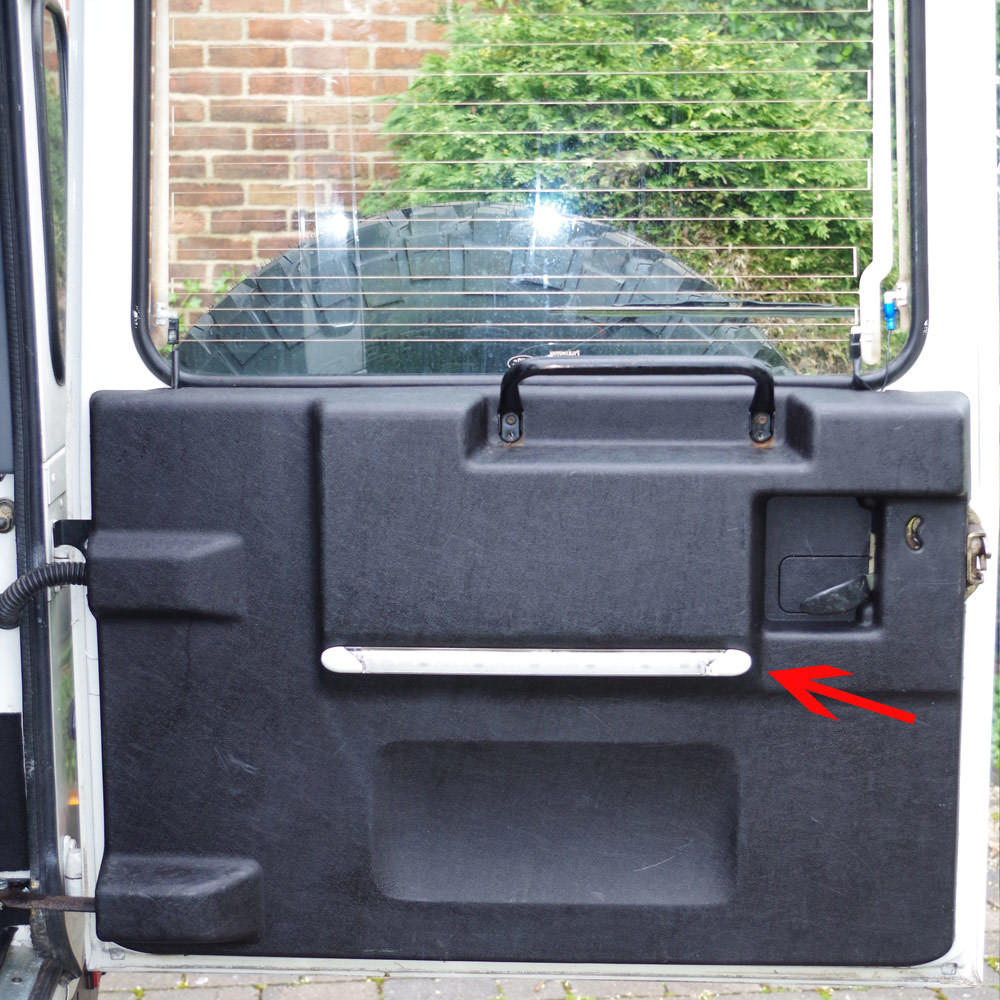 Rear Door Interior LED Strip Light - 600 lumens (Dual Voltage 12/24V)
SKU Int-LED-Strip-400-RD
Product Details
Rear Door Interior LED Strip Light - 600 lumens
Enhance and brighten the rear interior of your Land Rover with low power consumption LED strip lights. Can also be used in any vehicle; many applications.
Dual Voltage (12/24V), 600 lumens with 18 LEDs, 0.4amps.
Designed to fit on the rear door card of a Defender County or Panel Van.
Length is 400mm, Width is 25mm, height from surface is 15.5mm.
Operating temperature is -30 to +50 degrees centigrade.
Wiring: 100mm fly lead.
EMC (ECE R10) approved.
Integral ON/OFF switch.
Water, Dust and Shock Resistant.
Low power consumption LEDs.
Sold singularly.
Save this product for later