Electrical components for Land Rover Defender. Lights, wiring and other electrical components for Land Rover Defenders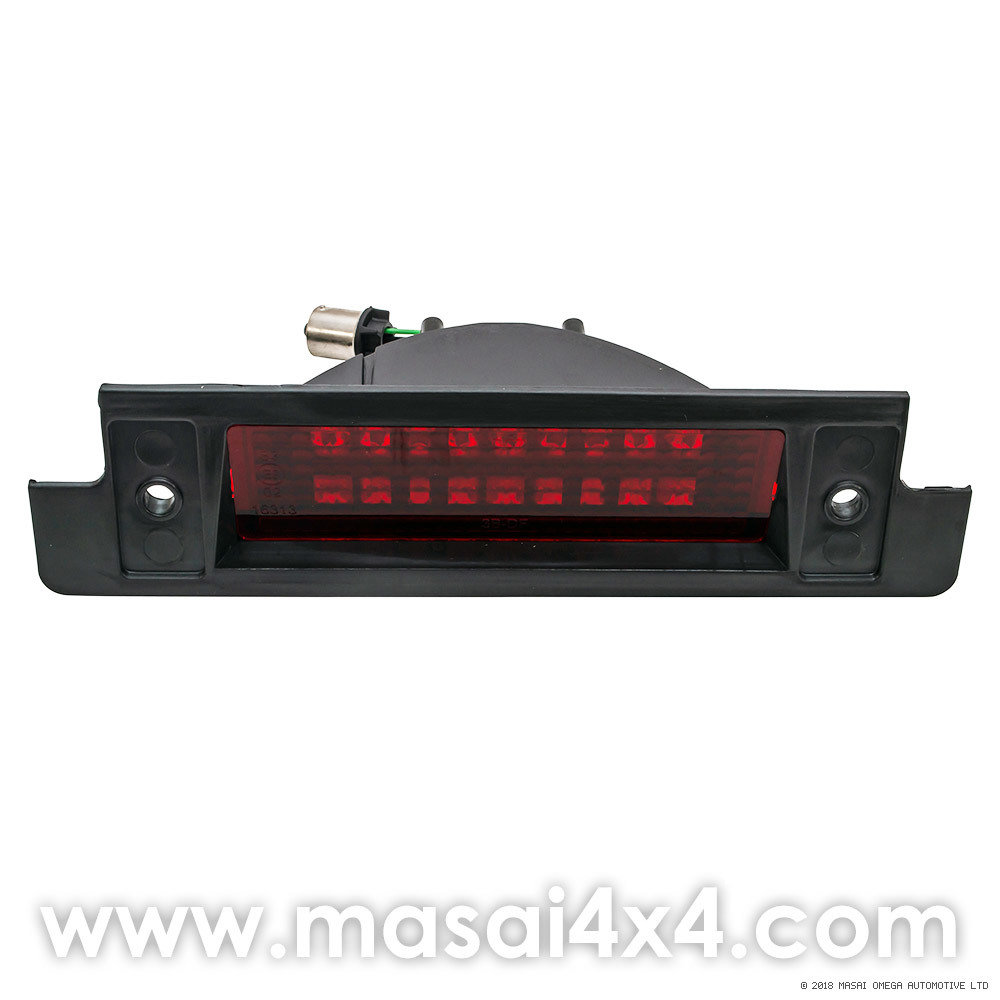 Rear High level Rear Brake Light LED Lamp Assembly for Defender 90/110 - Red/Clear
SKU LR044451LEDR
Product Details
High Mounted Rear Brake Light LED Lamp for Defender 90/110 - Red/Clear
These LED brake lights replace the factory fit high-level brake light. You will need all parts from your old high level brake light to use this.

If you are installing this and you've never had a high level brake light before unfortunately you will need to buy the complete non-LED High level brake light kit first, as you need all the parts from that to use this LED Light. High Level Brake Light Kit

The replacement unit provides a simple plug and play fitment for quick and easy installation.
The LED brake light is supplied as a replacement moulded housing containing an E-Marked LED unit.
Save this product for later