Roof Racks For Land Rovers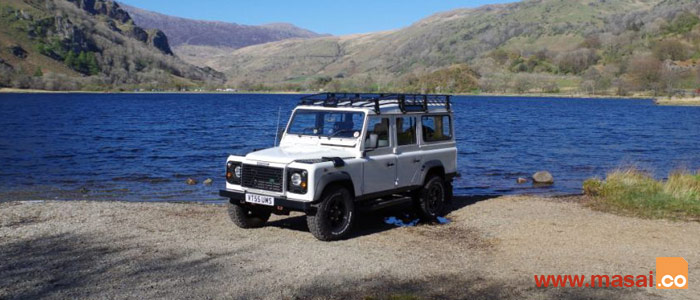 Roof Racks for Land Rover Defenders in 3 sizes
We have designed and manufactured Roof Racks for the Land Rover Defender 90, 110 and Discovery 1 and 2 series – but they may fit other vehicles too – just call us to discuss. They are available in three lengths 1.5m, 2.15m and 2.8m. With zinc plating and thermoplastic powder coat paint for long life rust protection. Masai Defender Roof Racks are easy to assemble and fit using supplied fitting instructions.
New for 2014 are the Masai Defender Flat Roof Racks in 1.5m, 2.15m and 2.8m for Land Rover Defender 90 and 110 – suitable for folding roof tents. The Masai Luggage Roof Racks have a rail that is too high for folding tents, hence why we designed the Masai Flat Roof Racks for Land Rover Defenders. Also new for Spring 2014 are stylish Masai Tubular Roof Racks for Land Rover Defender 90 and 110.
Do not order Defender Roof Racks online if you are outside England and Wales because it is a large item and we need to quote a delivery price on an individual basis – so please telephone us for a price quote. Customers based in England and Wales can order online OK, and it will be delivered on a pallet.