We design and manufacture replacement wing mirrors for the Land Rover Defender 90 and 110 – may fit other models – just call to discuss. Masai Defender Wing Mirrors are a high quality product, and available in Large Headed, Long Arm or Short Arm variants and also with Standard or Heated Glass (internal wiring). Wing Mirrors supplied in pairs, complete with fitting instructions.

Standard Wing Mirrors for Land Rover Defender (Pair)
MTC5217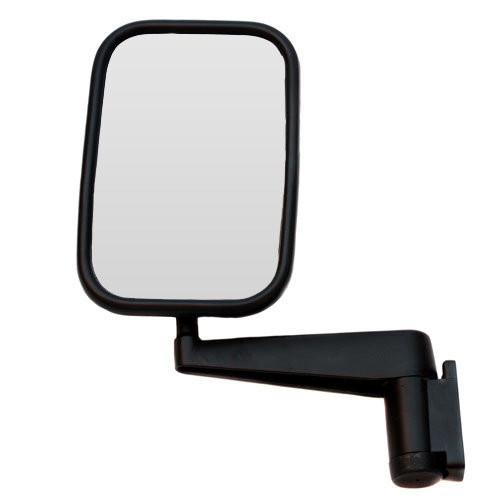 Wing Mirrors for Land Rover Defender PAIR
Standard sized head
Arm Length is 18cm (7")
Fully homologated to EU standards
Replacement Land Rover part number: MTC5217
Vibration tested
Sold as a pair
Black powder coated aluminium arms
Salt spray tested
For 90 or 110 Defender
Options:
Heated or non-heated glass.
FITTING INSTRUCTIONS

Attaches to upper door hinge, suitable for either side. Ideal to replace broken and damaged mirrors. Use your previous fixings.

Will also fit Series 3 models if the later Defender type door hinges are fitted.
Heated Glass
No (0) Yes (0)