Fitting Tweeter Speakers To Your Land Rover Defender will be music to your ears
Although Land Rover Defenders are know for their off-road prowess, there is no reason why "Landy" owners cannot enjoy a bit of luxury. One easy enhancement you can make to improve your driving experience is to upgrade your audio. An easy and cost-effective upgrade is to fit tweeter speakers.
What Is A Tweeter Speaker?
Simply put, the tweeter speaker is normally the small speaker whose purpose is to isolate the high frequency sounds (also known as "treble") such as horns, guitars and vocals. This can really bring your music to life.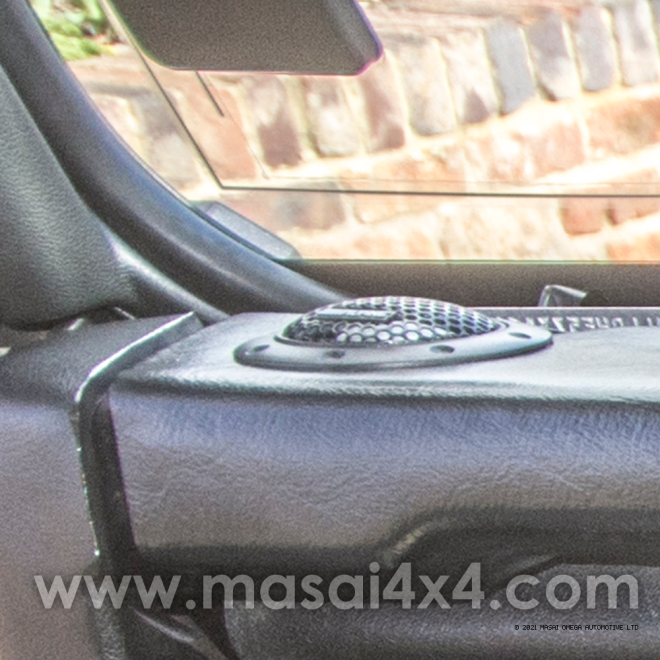 How Easy Is It To Fit Tweeter Speakers In A Land Rover Defender?
This is a fairly straight forward upgrade, particularly for post 2007 (Puma) models. The Puma dashboard is pre-drilled with the speaker holes and grilles even if the speaker option was not selected from the factory. The requisite wiring is also in situ and may be found clipped to the rear of the existing lower dash speaker. All that is required is to open up the grilles, connect the wires and secure the tweeter speaker. It is a quick and easy, plug and play upgrade that even a novice could undertake.
Top Tip: remove the end air-vent grilles and this will enable access to pop the existing tweeter speaker grille covers out.
Pre 2007 Puma Models
It is possible to fit these speakers to pre 2007 models, however when fitting these, you will need to drill into your dashboard in order that the speakers can fit flush. The wiring for the speaker will not already exist so they should be connected to the front speakers
What are the Options?
Your tweeter speaker can also be installed in a number of locations. These speakers can be installed flush into the dashboard, mounted on top of the dashboard or even be mounted onto the headlining.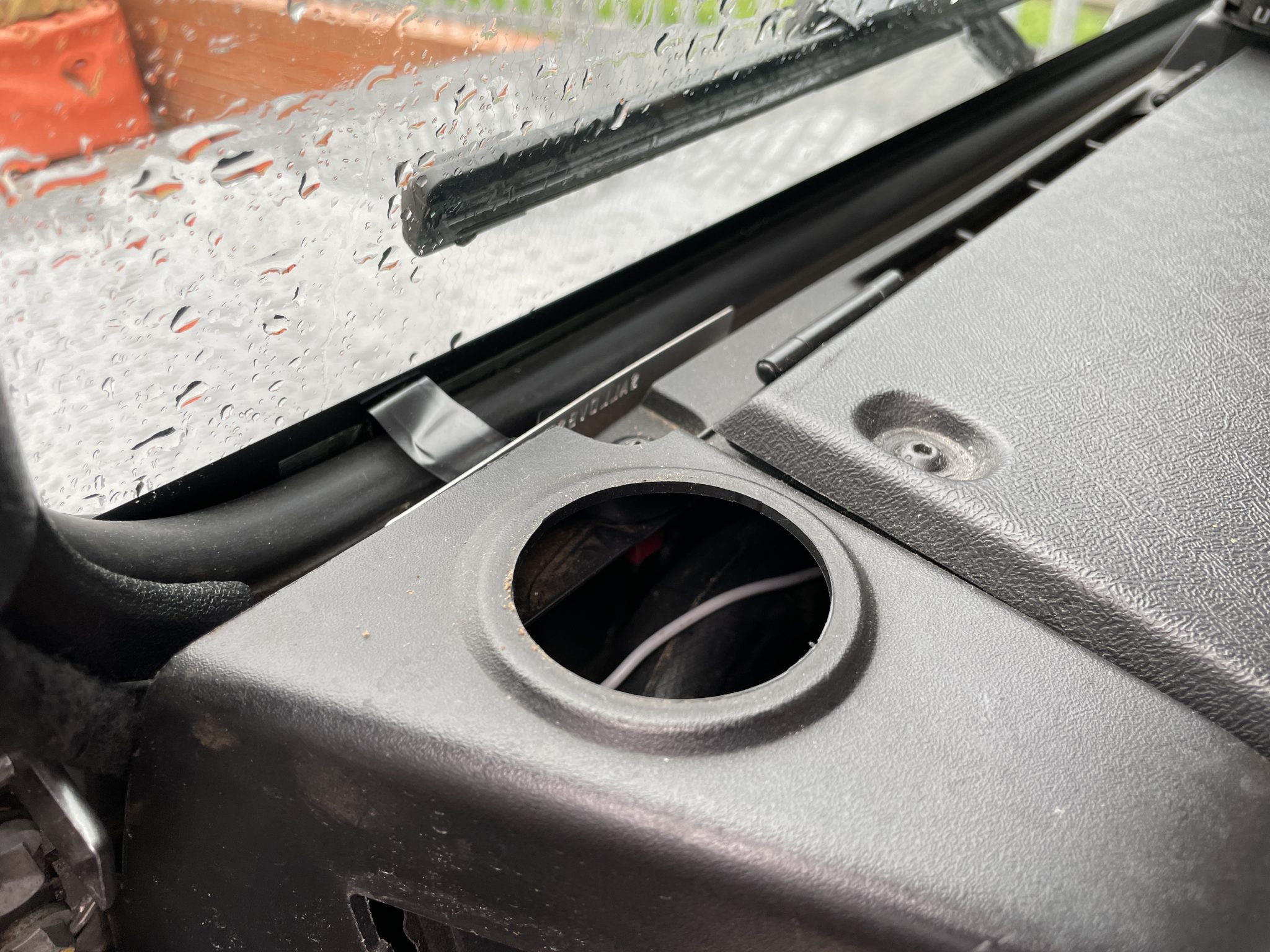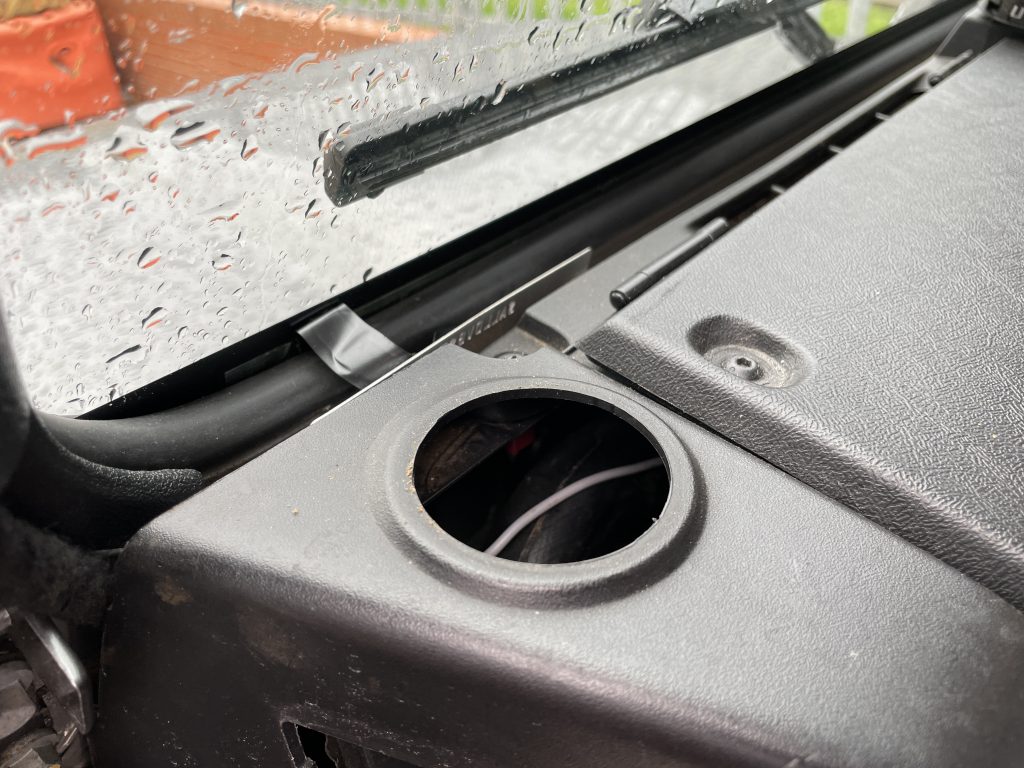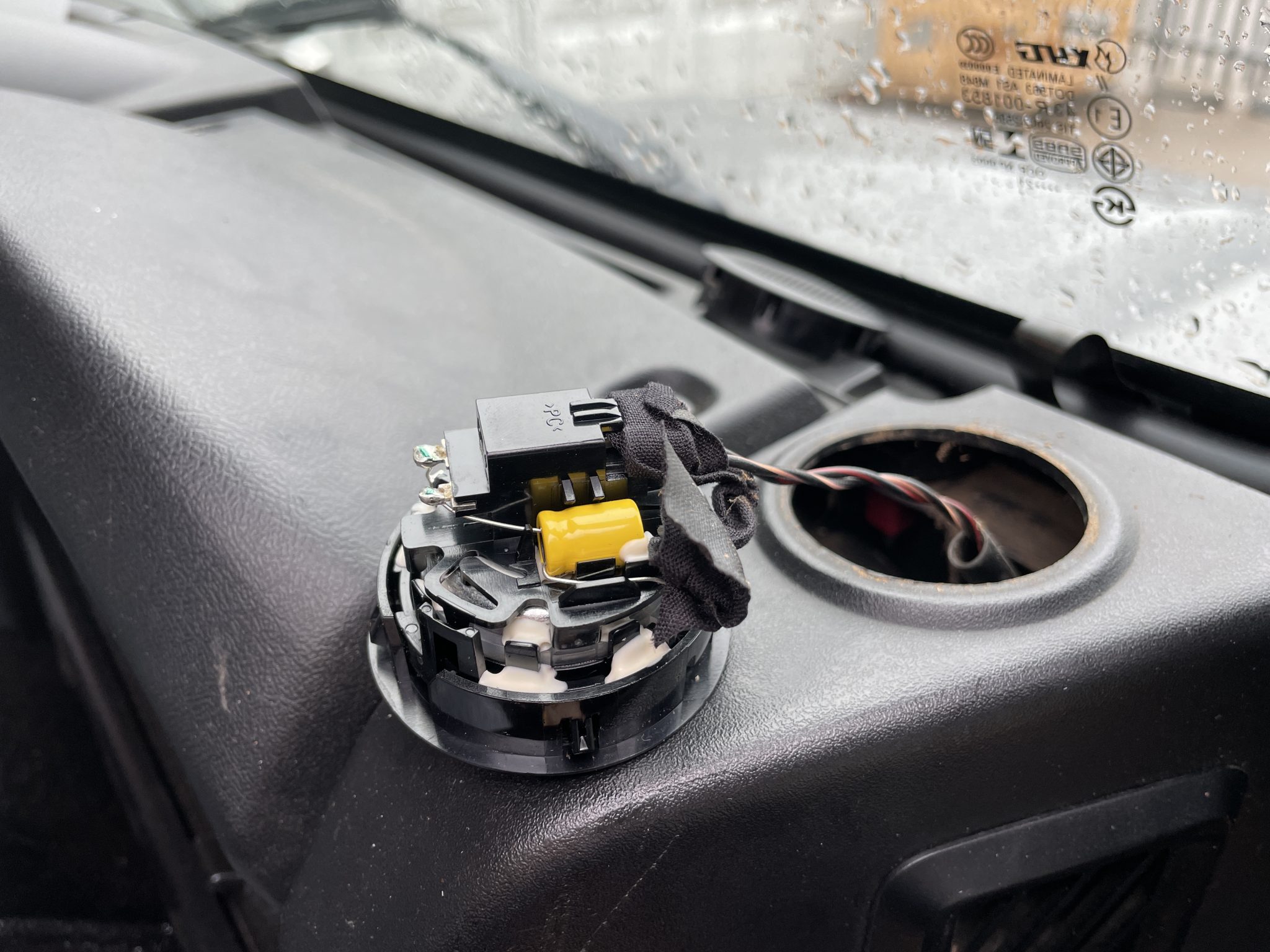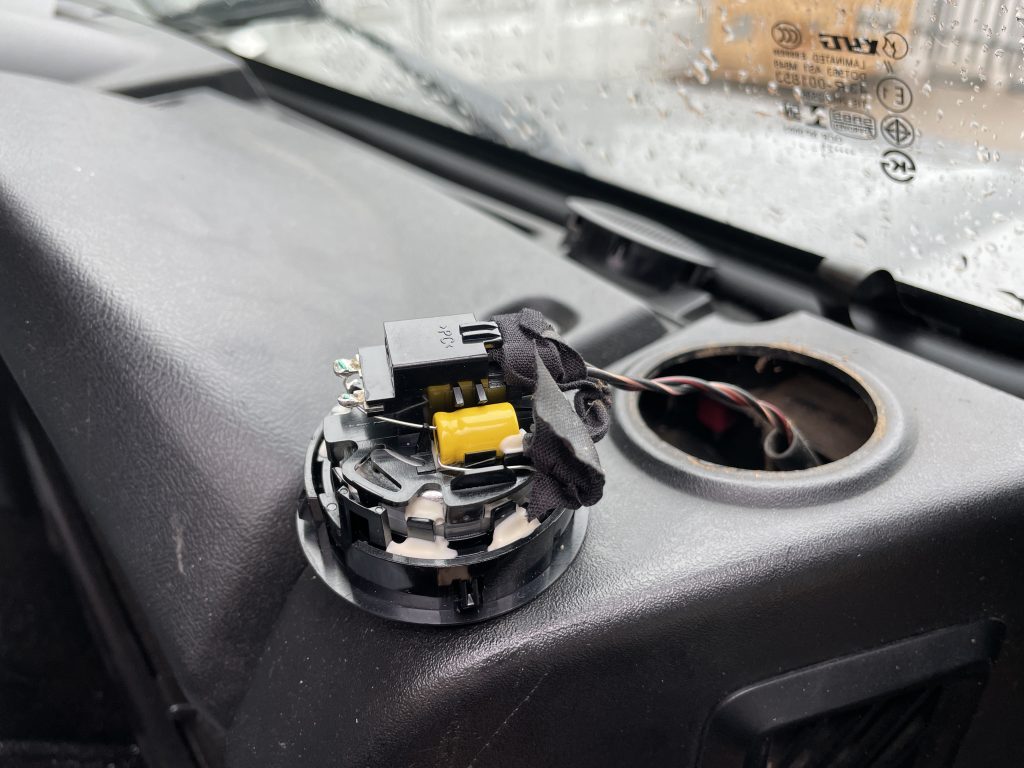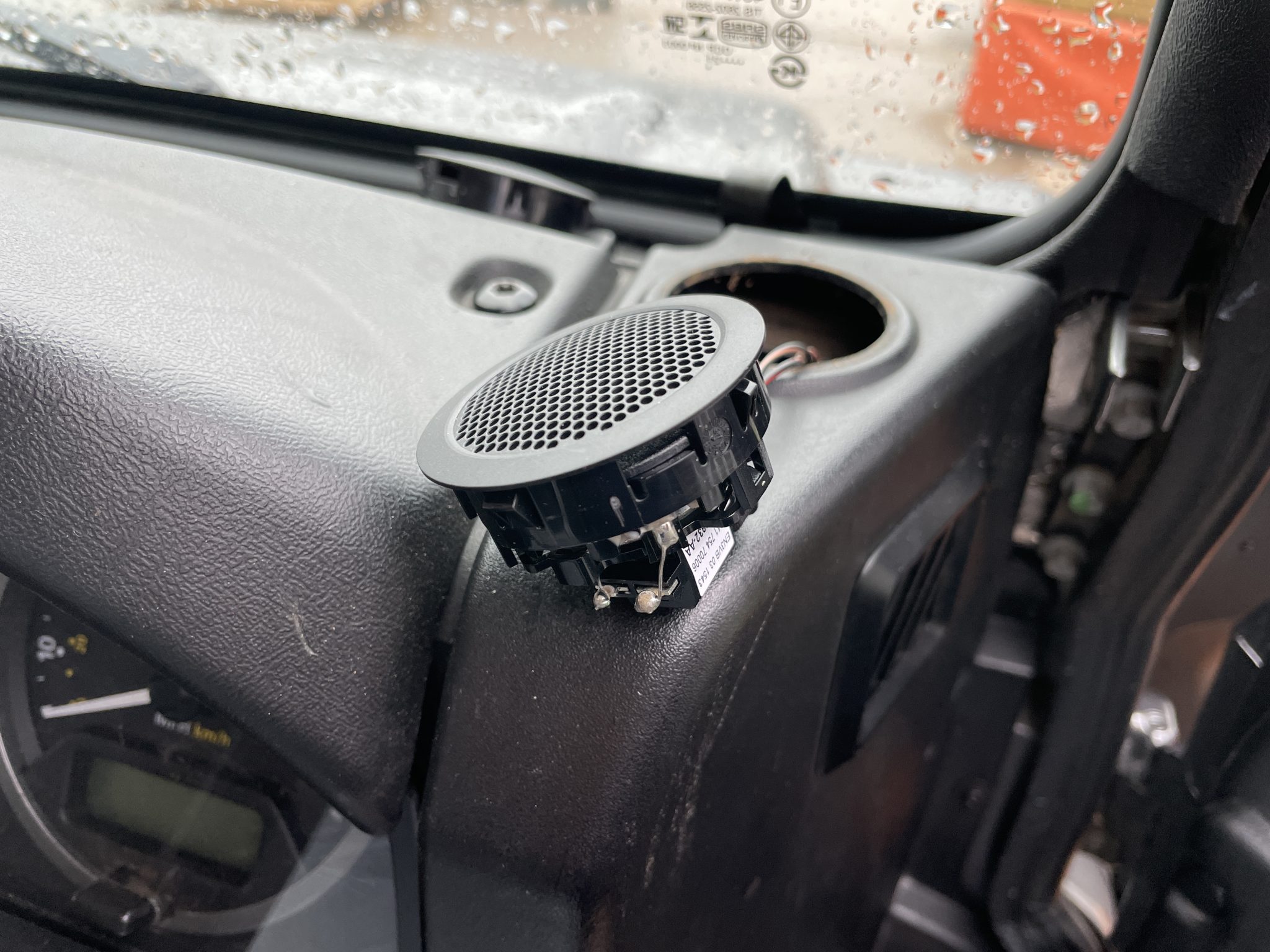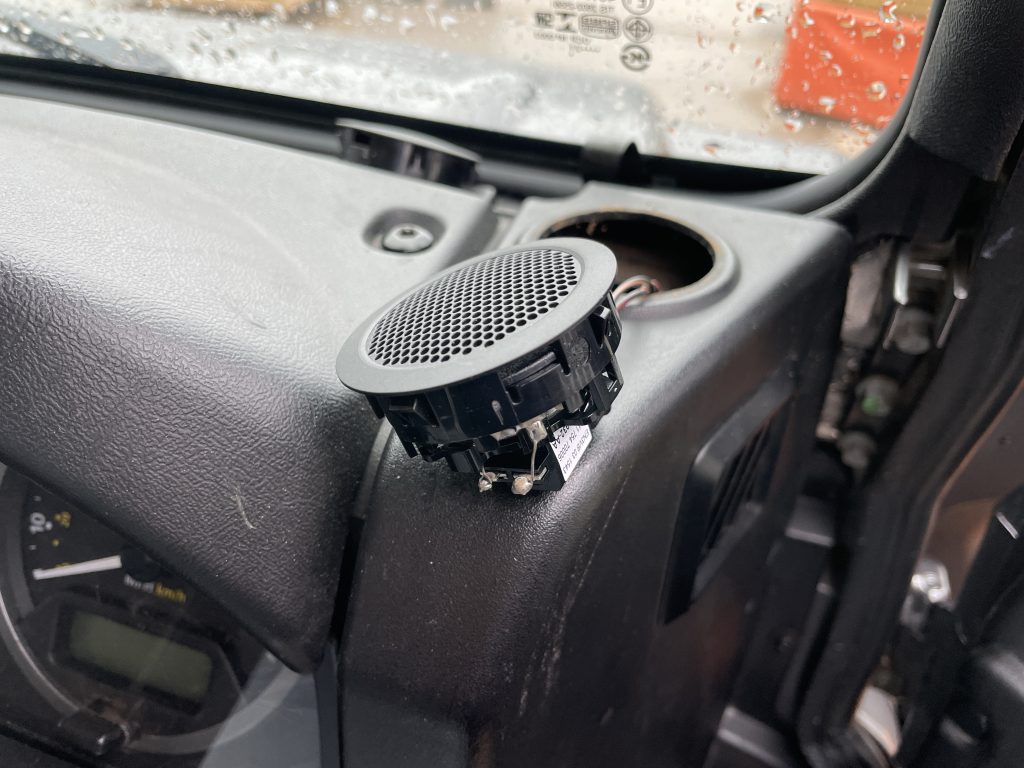 Land Rover Genuine Tweeter Speaker
Land Rover have a genuine tweeter speaker that we supply.
Alpine Balanced Dome Tweeter Speakers
If you wish to upgrade your audio further then we would recommend the pair of Alpine Tweeter Balance Dome Speakers.
Easy to fit, these speakers will fit direct into front speaker outputs and includes the inline crossover. These speakers can be used to directly replace the factory-fitted tweeters using the original grilles on the later models. Speaker mounting pods are included for optional on-dashboard mounting. The wiring may need to be "piggy-backed" from the front-speakers as the inputs may not be compatible with the standard connectors.

The angle of the speaker can be adjusted to your preference, this is especially useful due to the directional nature of high-frequency sound. If you wish to fit these speakers to a pre-2007 model you can either drill holes in the dashboard (for flush mounting) or use the "Frog-Eye" dashboard mounting cups for on-fascia mounting.