Classic Mini Replacement Seat Covers, Black with Cream Stitching, front and rear
MINI-SC-BC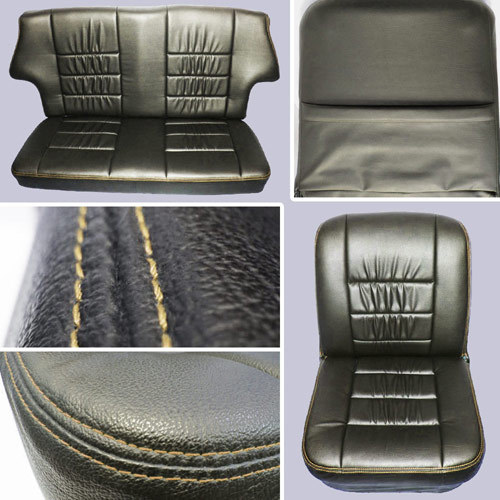 Classic Mini Seat Covers - Black with Cream Stitching
SUPPLIED WITH FABRIC ADHESIVE TO FIT TO YOUR MINI!
Front and Rear Replacement Mini Seat Covers for the Classic Mini 1972 to 1992. Soft vinyl leatherette.
Use to replace worn out, torn and scruffy Mini seat covers.
Fits all Mini models 1972 to 1992.
Kit includes front seat headrest covers.
Mini front seat covers have rear pockets.
There is no hole in the vinyl for the headrests (you make the holes yourself) so these covers can be used for seats without headrest and not have unsightly holes.
The lining has a layer of foam covering.
.......You can download for Free our Replacement Mini Seat Cover Fitting Instructions here.