As a Land Rover Defender owner, you know that rugged style and unparalleled durability are what sets this vehicle apart from the rest. But what if we told you that you could upgrade your Defender's style and performance even further with our Zeppelin windows? Our Zeppelin windows are bonded to the vehicle in the same way as our Panoramic window products but have the same footprint as the traditional side windows. This offers a range of advantages that not only improve the look of your Defender but also its functionality.
The benefits of Zeppelin Windows
Seamless Appearance: Say goodbye to unsightly window frames and rubber seals that can detract from your Defender's appearance. Our Zeppelin windows sit flush against the body of your Defender, giving it a sleek, modern look.
Improved Visibility: When driving off-road, you need to be able to see every angle. Our Zeppelin windows eliminate the need for window frames, providing unobstructed views from every angle, making it easier to navigate even the toughest terrain.
Better Insulation: Because they are bonded, our Zeppelin windows provide a better seal against the elements, keeping out drafts, reducing water ingress and reducing noise. This is particularly useful when driving in extreme weather or tough off-road conditions.
Increased Security: The bonded windows are more difficult to break than traditional seal-mounted windows, making it more challenging for thieves to break into your Defender.
Masai4x4 – Defender Glass Experts
We offer a range of high-quality Zeppelin windows with both fixed and sliding versions designed explicitly for Land Rover Defenders. Our windows are made from top-quality materials and expertly installed to ensure a perfect fit.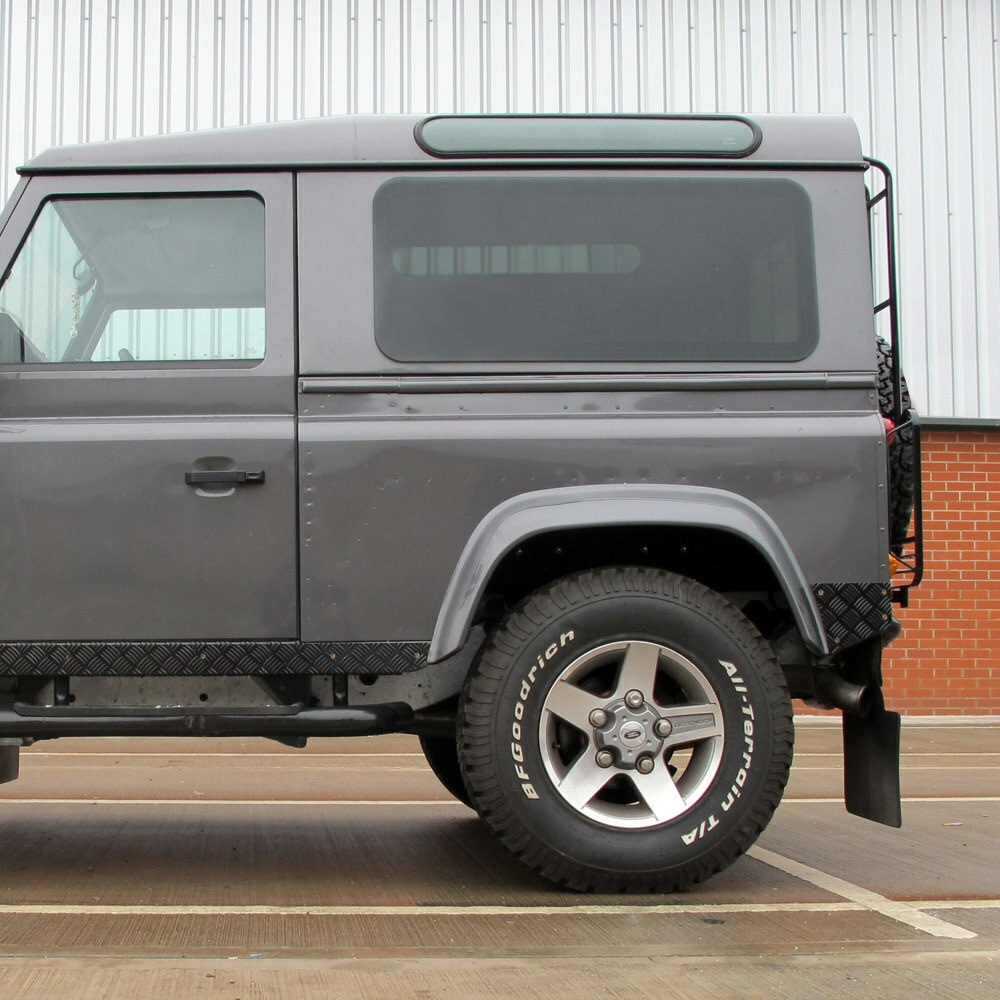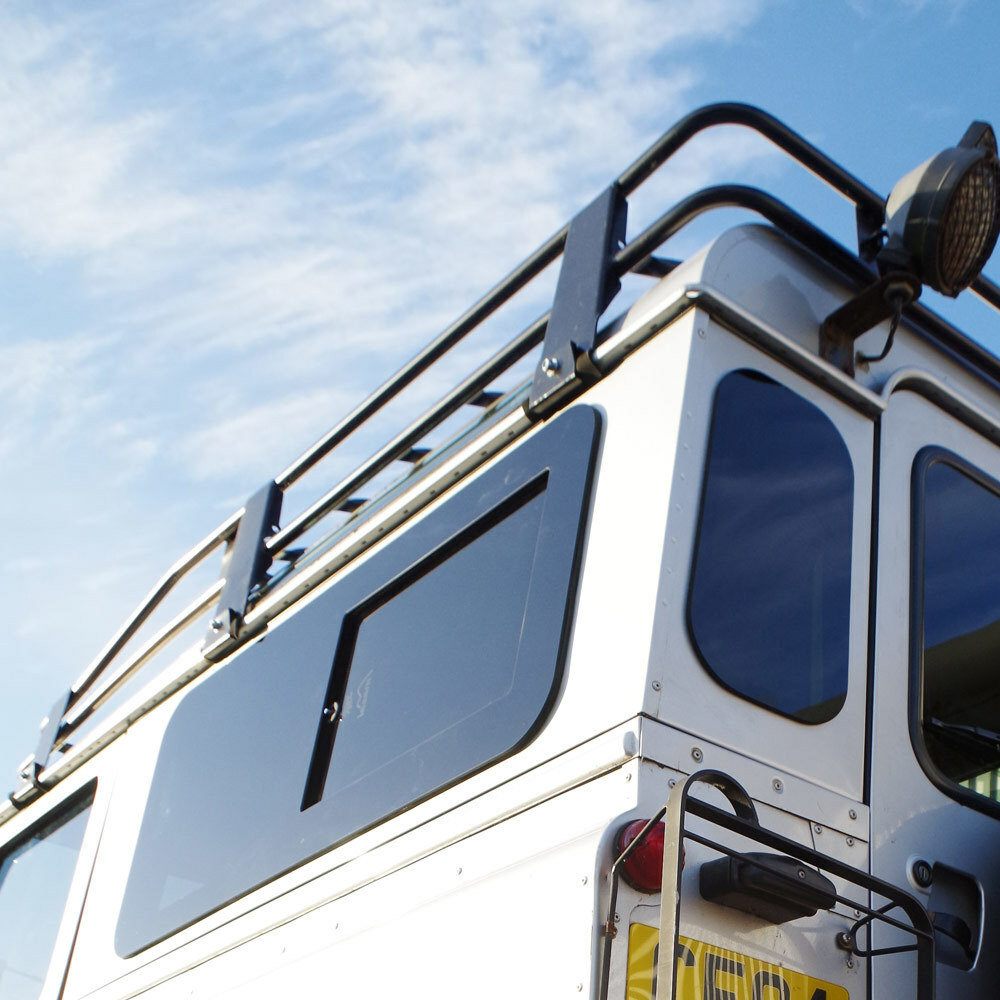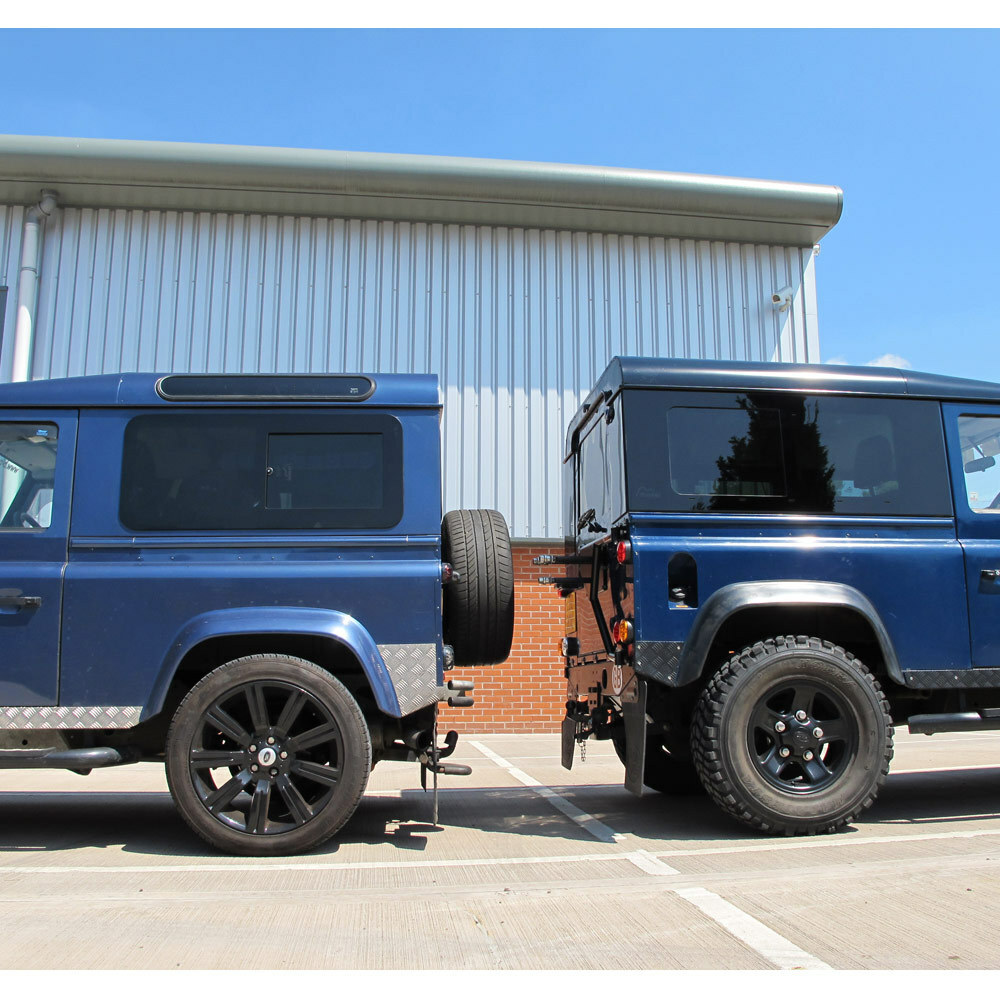 Don't wait any longer to upgrade your Land Rover Defender to the next level with our Zeppelin windows. If you would prefer that the work is undertaken by experts, Masai4x4 offer expert fitting and restoration service. No job is too big or too small. From Light upgrades,and Chassis restorations through to complete refurbishments. Our expert staff can help turn your restoration project ideas into a reality.