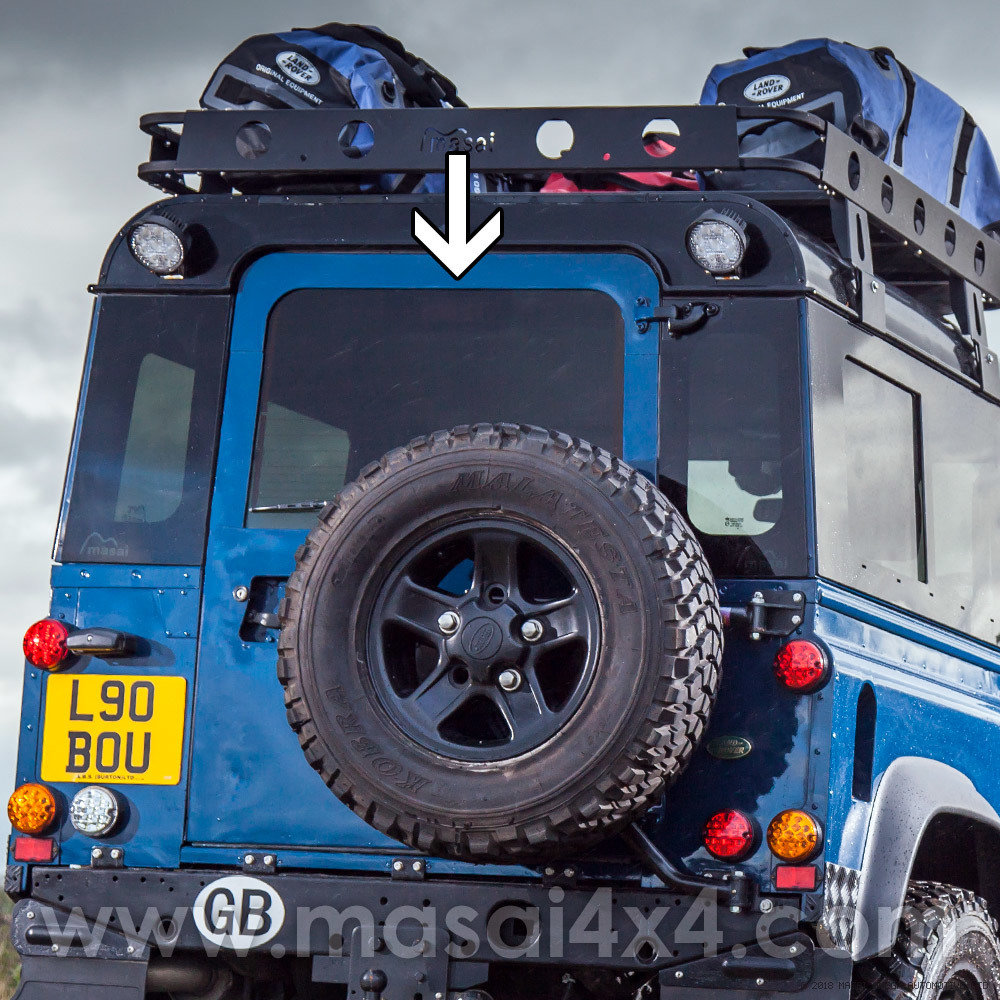 Rear Door Glass - Dark Tinted & Heated for Pre 02' Land Rover Defenders 90/110 - (Bonded)
SKU LRD-RDG-PRE2002
Product Details
Rear Door Glass - Dark Tinted & Heated for Pre 02' Land Rover Defenders 90/110 - (Bonded)
This replacement Rear Door Glass is BONDED to the inside of the rear door, suitable for doors that are flat at the bottom of the aperture. As shown in the photo above. Usually Defenders Pre-2002, but you may have fitted a newer door so make sure to double check.
Standard size replacement. (Original Part Number: LR042729)
High quality Masai product.
4mm toughened (tempered) safety glass E43R – 00320 DOT6. European Commission Directive 2001/92/EC, Regulation No 43 of the UN/ECE. DOT6 US motor vehicle specification.
70% no light transmission high quality factory-prepared dark tint – NOT an attached film which can be scratched or peeled off. Appears as grey with a hint of green.
Heat reflecting coating, glare reduction glass.
Options
Add Silicone Sealant for Pre 2002 Defenders only.
Add a pair of studs to fit high-level brake lights (Land Rover part number AWR4647).
Save this product for later